ALMACO's Global Sourcing team participates in Supplier Day in Canada
---
Posted on September 12, 2018
Ron Garnett / Getty Images
ALMACO Group participated in the OMX-organized Supplier Day in Halifax, Nova Scotia, to meet and partner with multiple vendors in the area in the company's efforts to expand operations in Canada.
OMX chatted with Juha Pakomäki, Vice President of Procurement at ALMACO, prior to the B2B Luncheon and Reception at DEFSEC . Read his thoughts on marine procurement in Canada, the largest shipbuilding modernization ever, and 20 years of ALMACO.
Click below to read the full interview: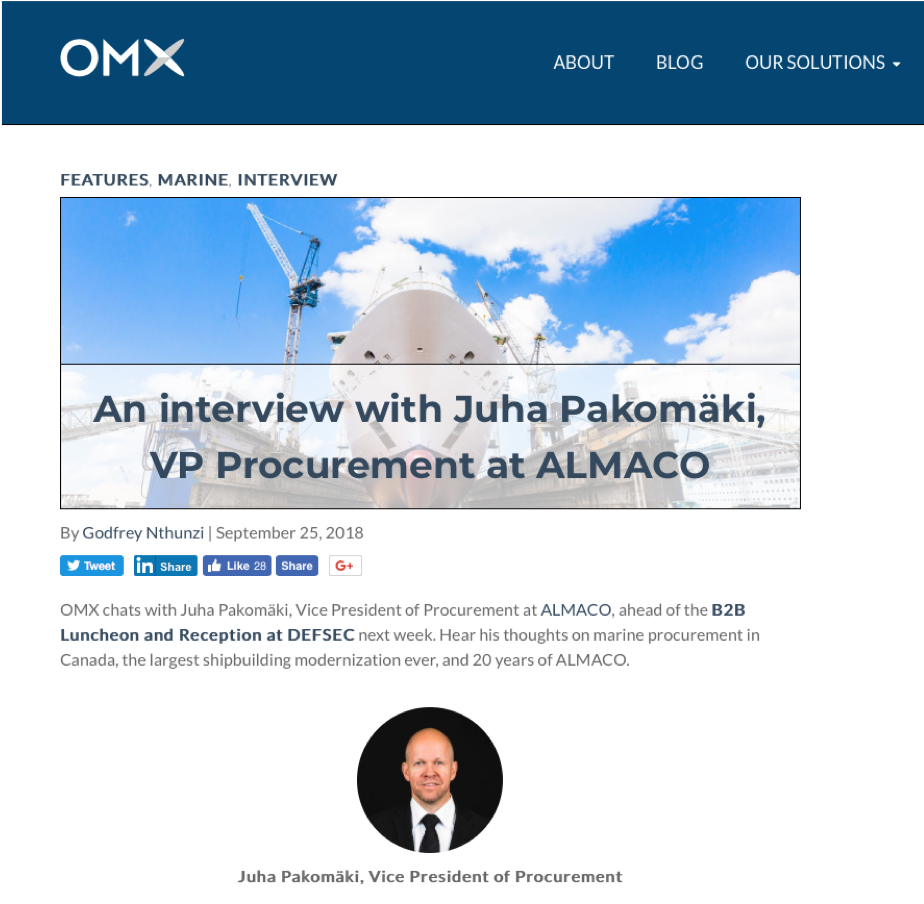 For more information, contact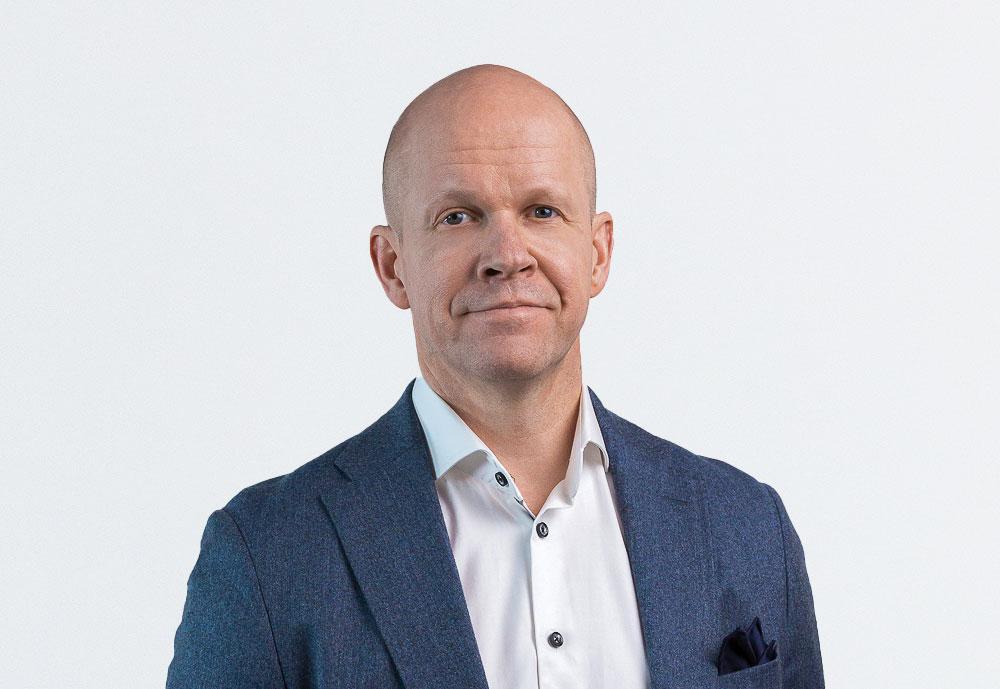 Juha Pakomäki
first.lastname@almaco.cc
About ALMACO Group
ALMACO Group is a full-service contractor for the new construction and modernization of Accommodation and Catering areas for the Marine and Offshore industries. ALMACO builds and refurbishes complete interiors of marine vessels and offshore units including cabins, wet units, public spaces, galleys, provision stores, refrigeration machinery, and laundries, as well as complete living quarters for offshore accommodations. ALMACO works with owners and builders around the world providing full turnkey solutions comprising design and engineering, project management, spare parts, and maintenance. ALMACO was founded in 1998 and has offices in Brazil, Canada, China, Finland, France, Germany, Italy, Singapore, and the USA.