MAINTENANCE
---
As part of ALMACO's lifecycle services and One-Stop-Shop, we provide our customers with customized turnkey maintenance plans, installations and equipment service as well as consulting and training services.
We want to minimize our customers' total cost of equipment ownership by customizing a plan for them that applies the right maintenance model on the right piece of equipment as well as assure the crew is trained to take care of the equipment on a daily basis.
Our competent team of Service Engineers is global with local presence in France, Italy, USA, China and Singapore. They are trained and certified experts of USPHS requirements and equipment maintenance of more than 500 brands.
TURNKEY MAINTENANCE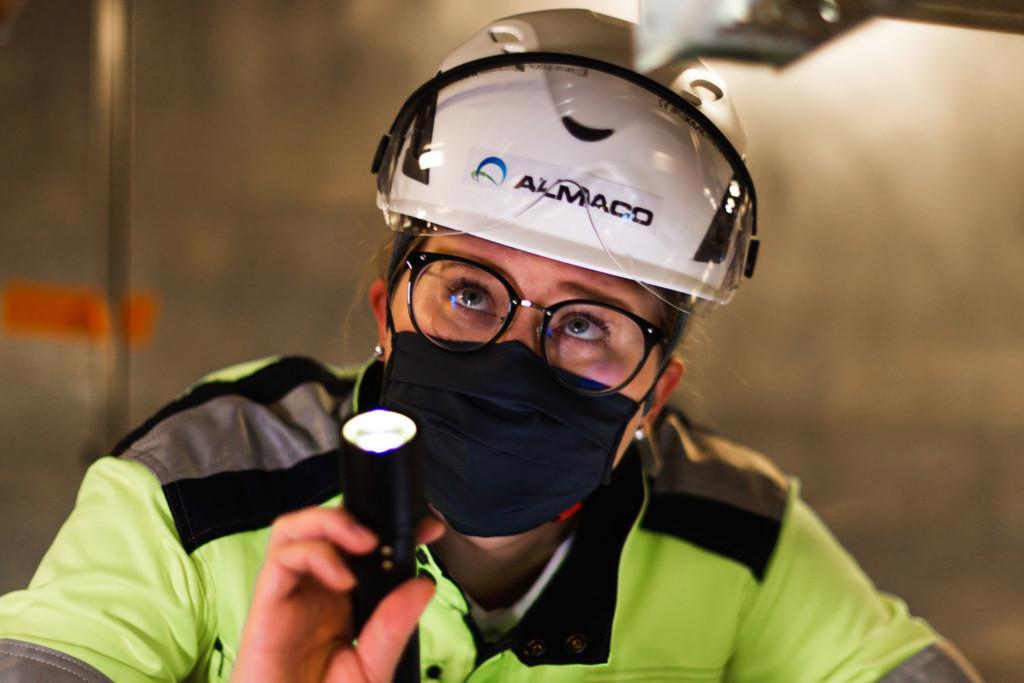 Our Turnkey Maintenance concept is a combination of day-to-day maintenance services like condition inspection, trouble shooting, repair, calibration, etc. and the creation of extensive and customizable maintenance plans and schedules for our customers. We use a combination of several corrective and preventative maintenance models to build a plan that leads to reduced total cost of ownership. When each equipment has the right maintenance model in place, we manage to minimize equipment downtime, extend equipment lifetime, and reduce unplanned maintenance and administrative costs. Correctly performed maintenance ensure extended warranties and teaches the crew how to take care of the equipment properly.
TURNKEY EQUIPMENT INSTALLATIONS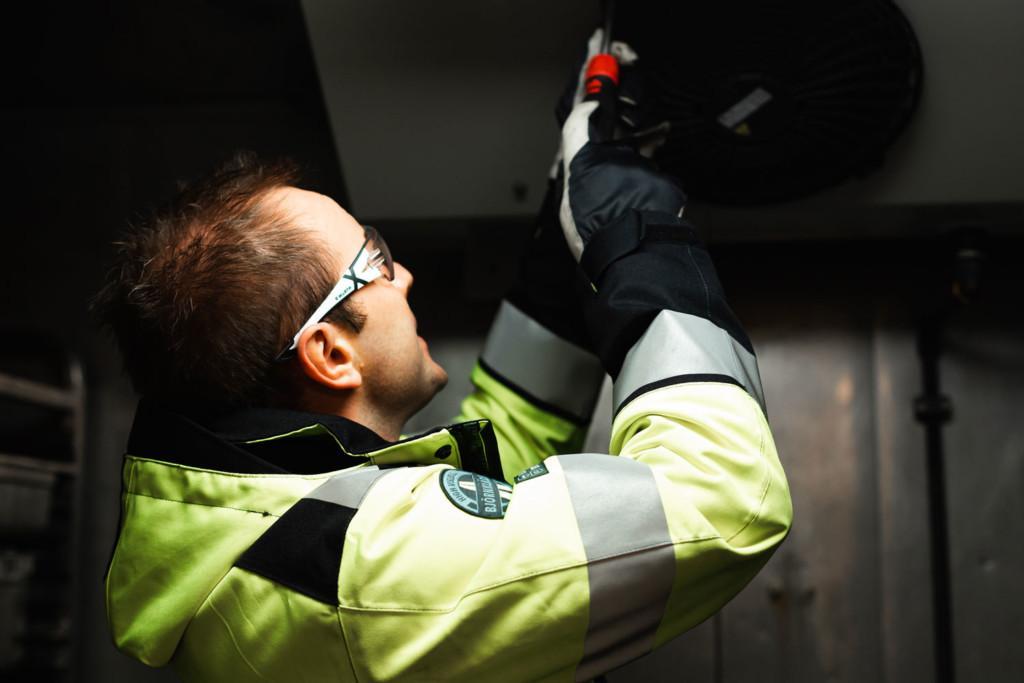 A turnkey equipment installation by ALMACO means ALMACO handles the installation from beginning to end fully in accordance with OEM guidelines. The turnkey installation is performed during a modification or repair of the area and includes stainless steel foundation, tiling, plumbing, electricity, commissioning and even crew training. Since ALMACO's installation is OEM compliant, OEM warranty is ensured for the modified areas. Additionally, all we do is USPHS compliant.
DE-& RECOMMISSIONING OF GALLEY EQUIPMENT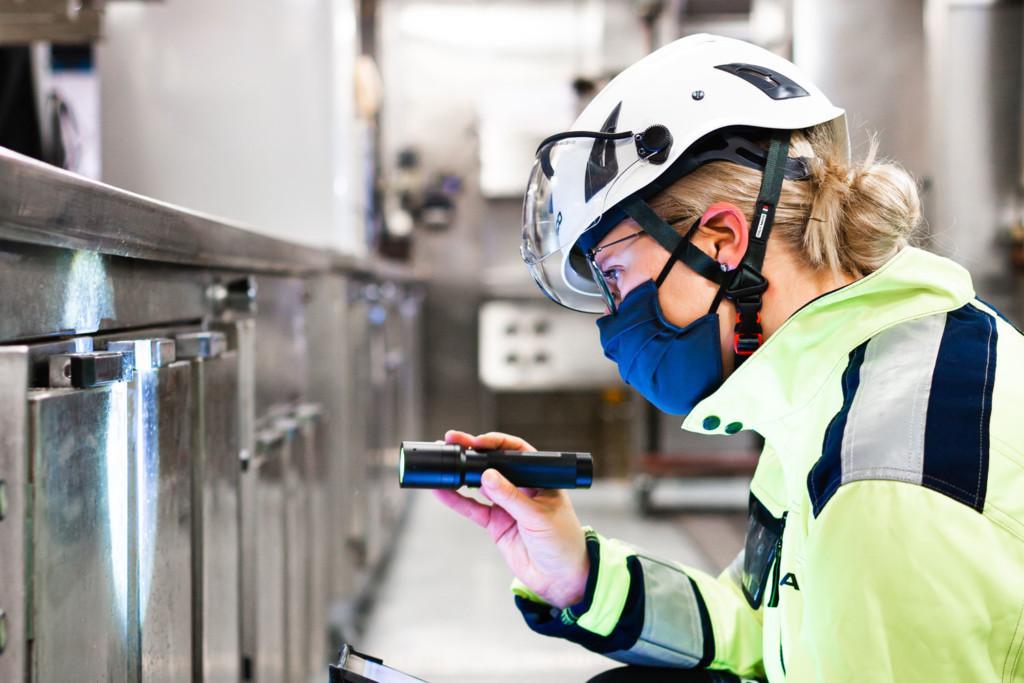 The equipment onboard has not been designed to remain switched off for long periods of time. Decommissioning and recommissioning of equipment both demand proper maintenance services not to ruin the equipment. We recommend doing a proper lay-up service to reduce the risk of failure when the equipment is switched back on. A "deep check" of the equipment enables us to do a thorough maintenance according to the OEM requirements and reduces the risk of unpleasant tastes and smells to occur.
DESIGN
The development of new galley and refrigeration equipment is moving fast. Finding space, not only for replacing existing equipment, but also for installing entirely new equipment, is often a challenge. We work with you to design the best possible layout and provide you with the solution as a full turnkey delivery.
Contact us »
USPHS INSPECTION
Need to be USPHS compliant? No problem! By performing a floor to ceiling inspection of all mechanical and structural aspects of the equipment, we can provide a precise report of your situation and a cost-effective plan on how to reach the USPHS requirements.
Contact us »
Training
We train your galley crew how to perform their daily tasks to maintain the equipment.
We teach your technical crew how to run basic trouble shoots and repairs.
Contact us »
Newsroom
Blogs
14.8.2022
Lifecycle concepts that reduce costs and carbon footprint
New business models are being adopted in the marine industry to increase efficiency, minimize risks, lower costs while ideally minimizing carbon footprint at the same time. One of these models is the…
Read more »
Blogs
8.2.2021
Things you should know about Galley Maintenance Plans
The importance of having a comprehensive maintenance plan in place has become commonly recognized in the marine industry. On this, we all agree. The confusion starts when we sit down to pin out what …
Read more »
News
27.2.2019
ALMACO is on a mission to help Cruise brands Optimize and Upgrade their Galley Equipment
With a long history of delivering top-quality galleys, ALMACO is dedicated to supporting all cruise brands in their galley upgrade projects, bringing the company's expertise and flexibility to work…
Read more »