Guide to Digitalization of Hotel Areas in the Marine Industry
---
Some might say that the marine industry is a slowly moving dinosaur, but I beg to differ. When it comes to complying with strict regulations and standards, the marine industry is at the top of the list of early innovation adopters. This said, the marine industry has yet to utilize the full potential that digitalization has to offer in hotel and interior areas like catering, laundry, and accommodation.
Blog Post by Johanna Tenovuo, Vice President Sales Catering, ALMACO
The areas where the marine industry has come the furthest in the adoption of digitalization are safety, navigation, complying with sustainability standards and avoiding human errors. When it comes to hotel areas, we see most progress in service and maintenance operations. Typical smart solutions in service applications today are automatic shutdown of equipment when not in use, galley management systems, intelligent scheduling, cooking pattern mapping, preventive and condition-based maintenance, many of which use IoT.
WHERE TO START THE DIGITALIZATION PROCESS
When it comes to digital solutions, there is an entire ocean of providers and systems to choose from and getting started can feel overwhelming. The marine industry has yet to define industry-wide standards and preferred solutions. We need to recognize that the digital transition will not happen overnight. We will have to learn and adjust as we go. There are no excuses for waiting if we want to stay competitive, however. Instead, I suggest jumping on the wagon right away by taking the following steps one by one.
1. COMPREHENSIVE DATA COLLECTION
You might not yet know what data you need, but still, the first step is to start gathering as much data as you can. In the future, data might be used in ways that we cannot even imagine today. So, pack your hotel and interior areas full of sensors, readers, and other tools for collecting data.
2. ANALYSING DATA AND SETTING TARGETS
Once you have a data collection system in place, start setting up targets on what to measure and analyzing the data you are collecting. This step involves experiments and trying out different methods and alternatives. Like in a laboratory, it's seldom the first experiment that gives the best result, but the more experiments you do, the more likely you are to make discoveries.
3. TURNING DATA INTO INFORMATION
The collected data eventually starts talking to you and making sense. You can see patterns and causalities and even foresee events before they happen. The data has become information that you can understand.
4. TURNING INFORMATION INTO ACTIONABLE KNOWLEDGE AND WISDOM
No matter how much data or information you have, it will not enhance your business until you turn it into actionable knowledge – meaning, you start making strategic decisions based on the knowledge you have acquired. Once here, you will find new ways to improve operations, e.g. save energy and costs, optimize workflow, supply and logistics and prolong the lifespan of your interior areas and equipment.
CREATING A DIGITAL TWIN OF YOUR SHIP
The technology for creating digital twins already exists and is widely in use in many industries, for example in the car industry. A digital twin is an exact digital simulation of your ship containing every single detail of the hull, interior areas, equipment as well as the state of them. If something changes in the ship, the same change happens in the digital twin. For the ship owner, a digital twin provides a visualization tool of the ship as a whole, but also of the subsystems onboard. It helps qualify and analyze operational data to optimize the ship's performance. The digital twin can be used for setting up a higher level of automation of maintenance and thereby reduce workload, equipment failure and human errors.
ALMACO has come far in the development of smart solutions for ships, especially in catering operations, and we have seen that the best results are achieved when the systems are developed together with the customer, considering their needs and degree of digital maturity. We can help you find suitable digitalization partners and help you set up the system.
For more information, contact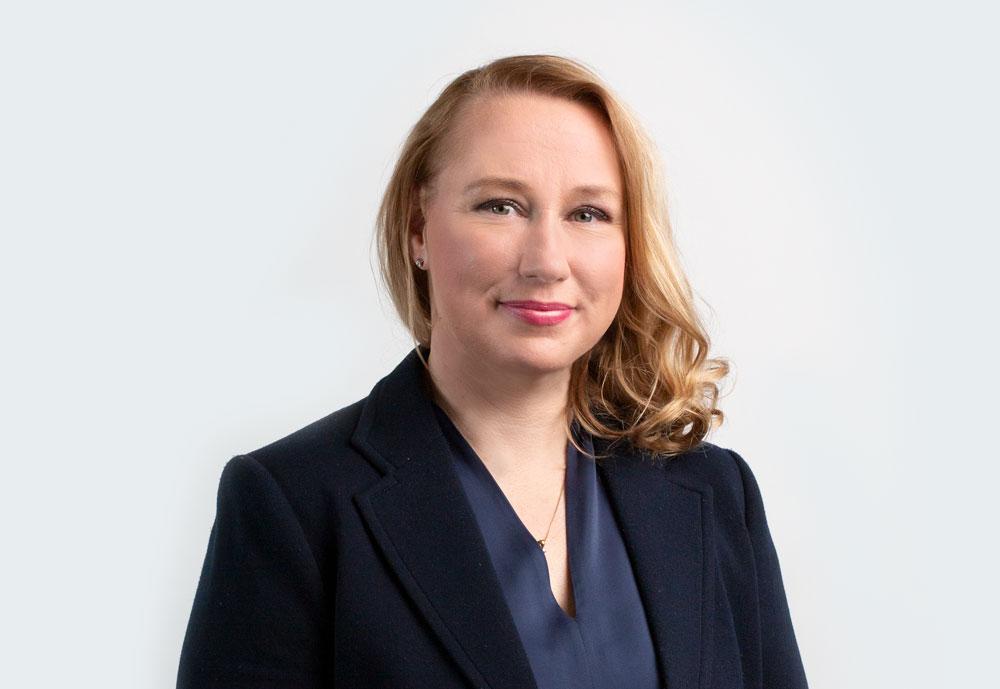 Johanna Tenovuo
Vice President, New Sales Catering Division