Interview with Vilhelm Roberts – The story of 30 years at ALMACO
---
30 years at ALMACO is definitely worth celebrating. Vilhelm "Ville" Roberts, co-owner, former CEO and now, active Chairman of the Board, was just handed over a diploma for his long service for our company. In this interview, he shares his story about how it all began and what the most important and memorable milestones have been during his journey.
Blog post interview with Vilhelm Roberts.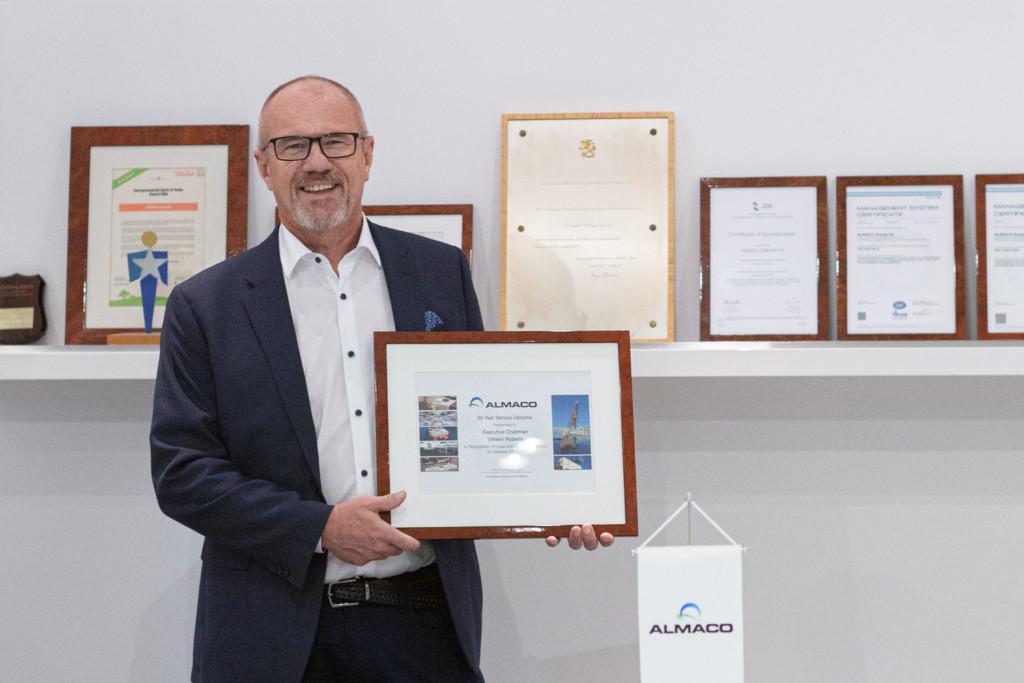 Ville starts the interview by stating, "It wasn't supposed to go this way". He laughs and continues, "I was supposed to keep sailing all my life, never settle down or become a serious working adult. But, luckily, destiny had other plans for me. And now, I get to celebrate 30 years at ALMACO. It has been an honor to be part of the journey and work with the team for all these years, and I am looking forward to continuing to do this job for, hopefully, many years to come."
HOW DID IT ALL START?
"I started working for MacGregor in 1988 while I was studying. I was offered a position in Hamburg, so I moved to Germany, where I was supposed to stay for the summer. I ended up living there for 7 years. The business evolved to include the cruise industry and refrigeration solutions, and eventually I was promoted to General Director of the Reefer Engineering Division.

I and my, always supportive, family moved from Germany to France in 1995. We started out by setting up a pop-up office in a container on a lawn in Nantes. We had some great partnerships and a lot of know-how, which made us the experts of passenger ship provision store solutions and refrigeration machinery. We were selling "guaranteed temperature". It was the beginning of a new era. It was during these times that I met Antonio Ferrando, Stephane Denis, Guillaume Faysse among others – true legends, who I am still fortunate enough to be working with today.

At this time, MacGregor owned an elevator company, and we made some internal changes that included adding elevators to the offering of the Passenger Ship Division. This was when I and Björn Stenwall, currently CEO at ALMACO, started working together. It was also around this time that we decided to add galleys to our offering. Florida became more and more important, and after a few years of going back and forth over the Atlantic, my family and I packed our bags and moved to Florida.

Meanwhile in 1998 in Finland, Mikael Hedberg, Ulf Hedberg, Antti Kaskinen and Lars Pellas founded ALMACO. Their main focus was refurbishment of cruise ships. ALMACO had the role of a consolidator and acquired a large network of trusted partners and providers. They provided cabin and public area refurbishment as well as other accommodation areas and service, basically all interior areas except for catering areas.

As a part of MacGregor's transition to become a part of Cargotec in 2005, the company decided to sell the catering division. This was when I and a few colleagues looked into the opportunity to buy the division from MacGregor in order to start our own company. My brother in law, Mikael Hedberg, was living in Florida at that time. We sat down together to discuss the possibilities for ALMACO and MacGregor's catering division to do business together. The more we thought about it, the more we realized that we needed to buy the division and merge the two into one company – ALMACO. That was when ALMACO did its largest transformation ever. Catering solutions were added to the company's scope of works as a third strong pillar. The head count in the company went from around 25 to 40 in just a few days and a lot of experts, like Guillaume, Stephane, Antonio, Jean-Pierre Lepage, Hervé Touzard, Joseph Kerebel, Willy Rouxel, Bertrand Chauviére, Frank Leliévre among many others, were brought along from MacGregor. It wasn't always easy, but the merge went great and ALMACO began taking on newbuild projects. This was the beginning of many years of amazing projects, success, and steady growth.

I am particularly proud of how quickly ALMACO became international. We always say the company was born international. We don't have a headquarter; all our offices are equally important, and we don't consider one or the other country our home more than the other. We now have offices in Brazil, China, Finland, France, Germany, Italy, Singapore, and the USA."

WHAT SUCCESS STORIES DO YOU REMEMBER THE MOST?
"ALMACO was never afraid to take on big new challenges, that's for sure. One of the most amazing projects we have done was the construction of a superstructure at Rauma Shipyard in Finland and transporting it all the way to Davie Shipyard in Quebec, Canada. It was astonishing to follow the journey of the massive structure all the way across the Atlantic.
Another thing that turned out to be a success was the decision to investigate production possibilities of catering solutions in China very early on. If we hadn't made that decision back then, there would be no catering division at ALMACO today. We managed to find a long-term partner in China, Keyon, that has perfected its production over many years to comply with the highest quality and USPH demands in the industry. I have a funny anecdote about how we found Keyon. We attended a big meeting in Shanghai in 1999. Global sourcing was the buzz word back then, as it is now, and Stephane Denis and I decided that we needed to find a supplier in China during that very trip. Stephane had decided to visit a company that turned out to be closed that day, so he looked around and decided to enter the company next door instead. This company was Keyon, and since then we have had a great co-operation. Keyon has transformed from a small sweat shop to a huge factory that specializes in USPH compliant top-notch maritime catering areas."

WHAT MAKES ALMACO, ALMACO?
"That question is easy to answer; deep know-how and a strong back bone that have evolved from decades of working together and perfecting our offering and services. We keep developing and innovating constantly and our teams contain a mix of experienced gurus and newcomers with new ideas. Our teams are international and diverse, and we are used to cross-border working.
Our innovations are always based on feedback from our customers and our mentality has always been to never let a customer down. The customer is our catalysator, it's where everything begins and ends."

DO YOU HAVE ANY OTHER REFLEXIONS THAT YOU WOULD LIKE TO SHARE?
"I was just thinking about how interesting it is how it all turned out. My family and I ended up living in Germany, France, and the USA on this journey. I feel blessed to have had the chance to experience and be a part of so much. Hardly anything went as I thought it would. In hindsight, it went even better. The one most important factor that enabled me to do all this, is my lovely supportive wife, Bettina. During this journey she has helped me out both at work as well as taken care of everything that concerns our family. Without her, none of this would have been possible.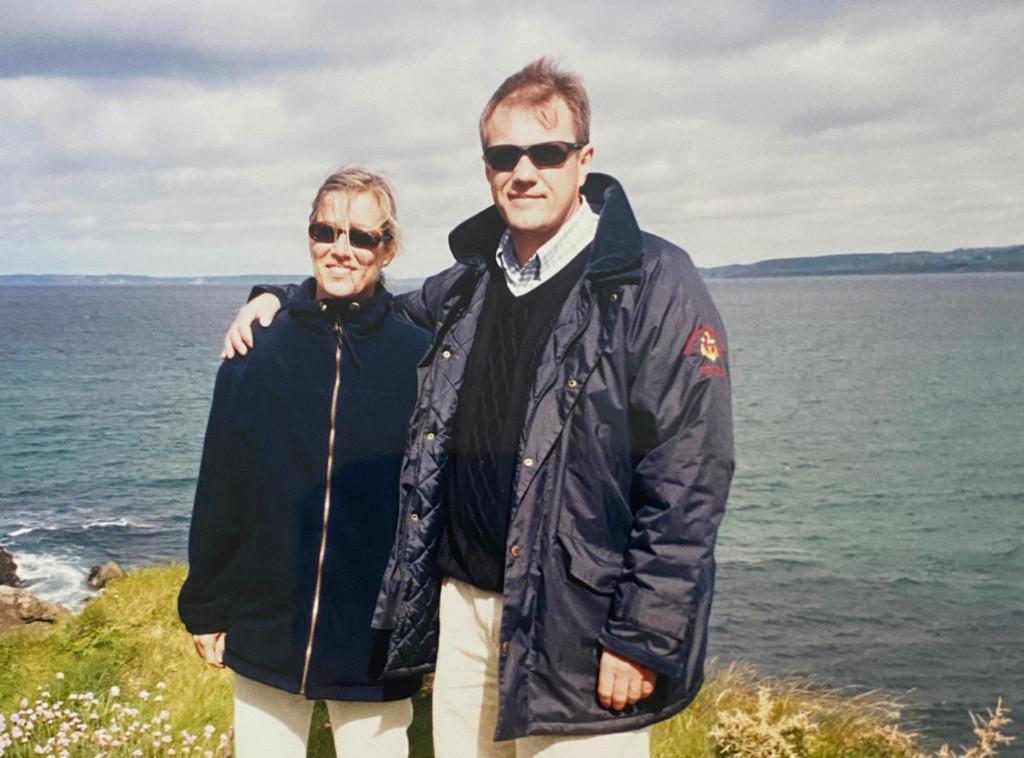 For more information, contact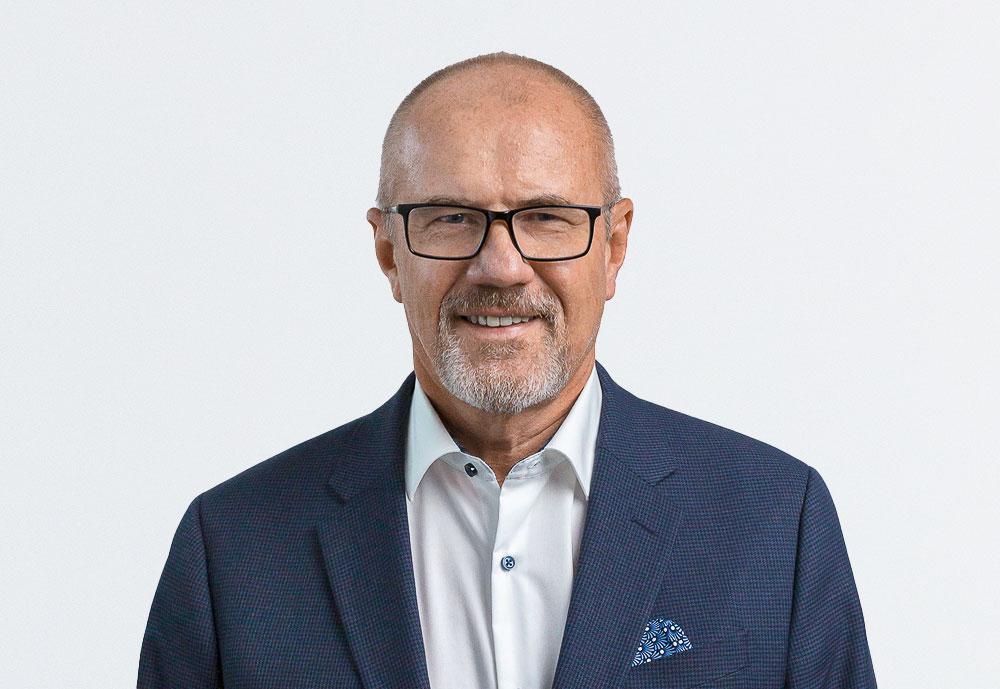 Vilhelm Roberts
Executive Chairman