New year's greetings from ALMACO's CEO, Björn Stenwall
---
Posted on December 28, 2022
It's that time of the year when our CEO and President, Björn Stenwall, reflects on the year that has passed and the year that we have in front of us. 2022 was a turbulent year and Björn expects the turbulence to continue in the beginning of 2023. Still, he also sees positive market developments and promising signs for the latter half of 2023.
Text by Björn Stenwall, CEO and President at ALMACO Group
I want to start by thanking our customers, partners, subcontractors, suppliers and of course most, our amazing employees without whom nothing that we do would be possible. The team works eagerly every day with an attitude to make the seemingly impossible possible and they thrive from exceeding expectations. We have been through so much together. The past three years have been particularly intense. We have learned a lot about ourselves and each other, as is typical for challenging times. As our Board member, Thomas "Pitchi" Lundberg says, in order to reach the highest level of collaboration in a team, we must "crawl in the mud" together and get to know each other down to the core.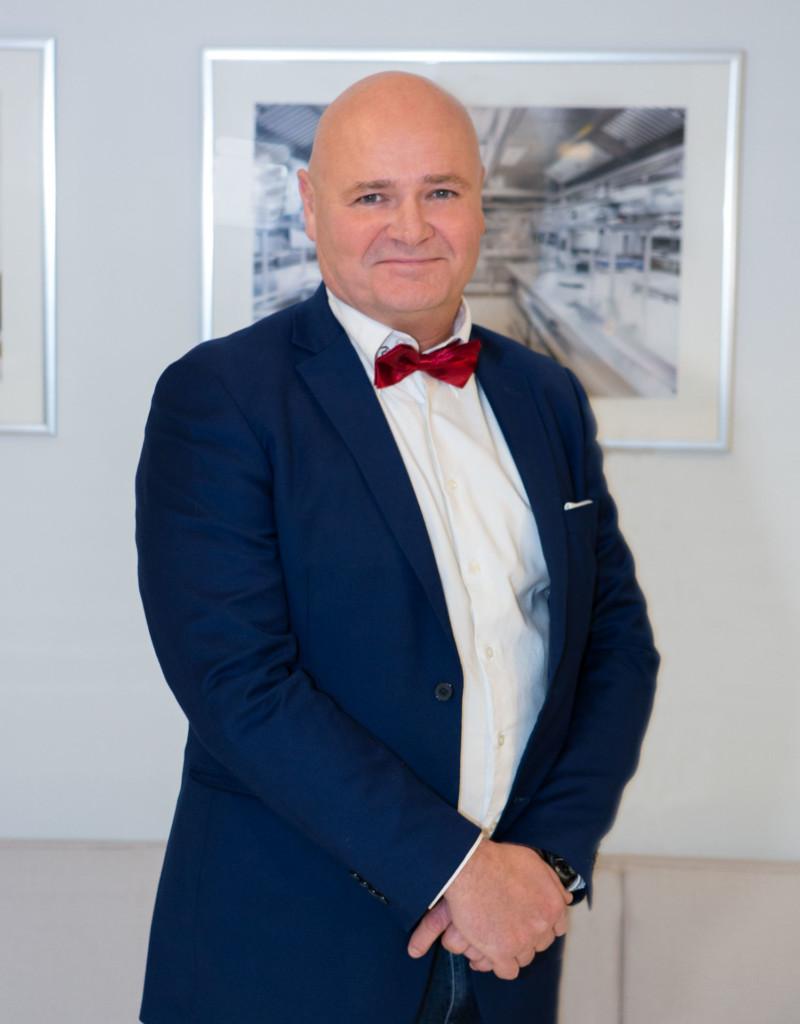 The two most important external indicators for our industry are passenger booking rates and oil prices. Right now, both of these indicators are pointing towards more projects in our field of work in the future.

Björn Stenwall, President & CEO
We still have some mud left to get through, but many signs are already pointing towards easier terrain in the latter half of 2023. The modernization and aftersales businesses are already blossoming, and we no longer see newbuild projects being canceled or put on hold. The two most important external indicators for our industry are passenger booking rates and oil prices. Right now, both of these indicators are pointing towards more projects in our field of work in the future.
Most importantly, our organization is well adapted to making quick turns when needed and I strongly believe that we are able to make good decisions and take the right precautions to ensure an infinite and sustainable future for our company and industry.
2022 – a year of recovering mixed with uncertainty and turbulence
Certainty is an illusion in all times and ages, but some years make us more aware of that fact than others, and 2022 has most certainly been one of those years. One year ago, when I sat down to write last year's message, I must confess I thought 2022 was going to be the year when the world starts getting back to something similar to business as usual and more stability. As we all know, that's not exactly how things turned out, with the horrifying war in Europe.
Business-wise, we were optimistic after battling corona when new dark clouds started to fill the sky. As a consequence of the war, our industry, among many others, has seen increasing energy and material costs, inflation and fast-growing interest rates. Still, throughout 2022 and the previous challenging years, ALMACO has managed fairly well, and we see no indications that this wouldn't be the case in the future as well.
OUR PROJECTS
In February 2022, Rauma Marine Constructions contracted ALMACO to build modular cabins using our Mobile Cabin Factory concept for TT-line's Spirit of Tasmania vessels. The factory has already produced some of the 764 cabins that ALMACO will deliver to the two vessels by the end of 2024.
SH Diana, part of the Vega series built at Helsinki Shipyard, is three months from completion and she is already showing proof of the spectacular ship she will become once finished.
We are especially proud of the work we completed on MSC World Europa at CDA (Chantiers de l'Atlantique) in October 2022. The ship is one of the world's largest cruise ships and our scope of work in the project was the largest catering and laundry area scope in the history of our company.
All in all, we have taken part in close to all projects built at CDA and MEYER Group in 2022. During the past year, we also completed two confidential projects consisting of a large offshore project and a private mega yacht. We are very happy with the results of both these projects.
By the end of 2022, we have been lucky enough to get several important orders that help build our orderbook for the upcoming years. The orders concern both accommodation and catering areas, newbuilds as well as modernization projects. The projects are mostly in the cruise sector, but we also have a few projects in the offshore, navy and mega yacht sectors.
A sneak peek into 2023 and growing trends
Next year, we will put a strong emphasis on further developing the tools and processes that our employees work with to deliver projects and lifecycle services. We will also dive deeper into digitalization and sustainability to see how we as a company can become better and further help our customers achieve their sustainability and efficiency goals. Energy-saving solutions have been a hot topic for quite some time, but with the recent energy price developments, they are now burning hot with flames. This is one area where ALMACO can offer cost savings and sustainable solutions, e.g., with our Galley Energy Management system, GEM.
We can see that our customers are increasingly requesting solutions that are ADA (Americans with Disabilities Act) compliant. ALMACO has already delivered several cabin conversion projects in this area and we will continue to do so in 2023. Another trend that we have spotted is an increased demand for multifunctional layout solutions. Some owners want to be able to repurpose and resize spaces depending on how many passengers and what kind of passengers they have on board. Compartmentalized accommodation spaces with dedicated socializing areas for passenger groups or parties that travel together also offer quarantining possibilities if needed.
Stronger partnerships with trusted and experienced partners and suppliers are becoming increasingly important to avoid unnecessary risks and achieve reliability. Delays and unexpected costs are headaches that most projects don't have a buffer for in today's market.
Continuous lifecycle contracts and outsourcing of service is a growing trend that more and more owners are opting for today. It allows them to have a leaner organization and scale up and down fast when needed. Lifecycle contracts also make cost-efficient fleet-wide services easier to plan and execute.
An opportunity to make improvements
It's hard to deny that we are entering a new era after many years of smooth sailing. In retrospect, it seems like the industry was flowing comfortably before 2020, but now our eyes are wide open, and our minds are focused on adaptation, efficiency and invention. Personally, I want to believe that hard times always bring something good with them. They make us sharp and reflective and perhaps they enable us to develop something amazing that we wouldn't have without the challenges.
With these words, I wish you all a sustainable, inventive and prosperous 2023! Take care of yourselves and each other!
For more information, contact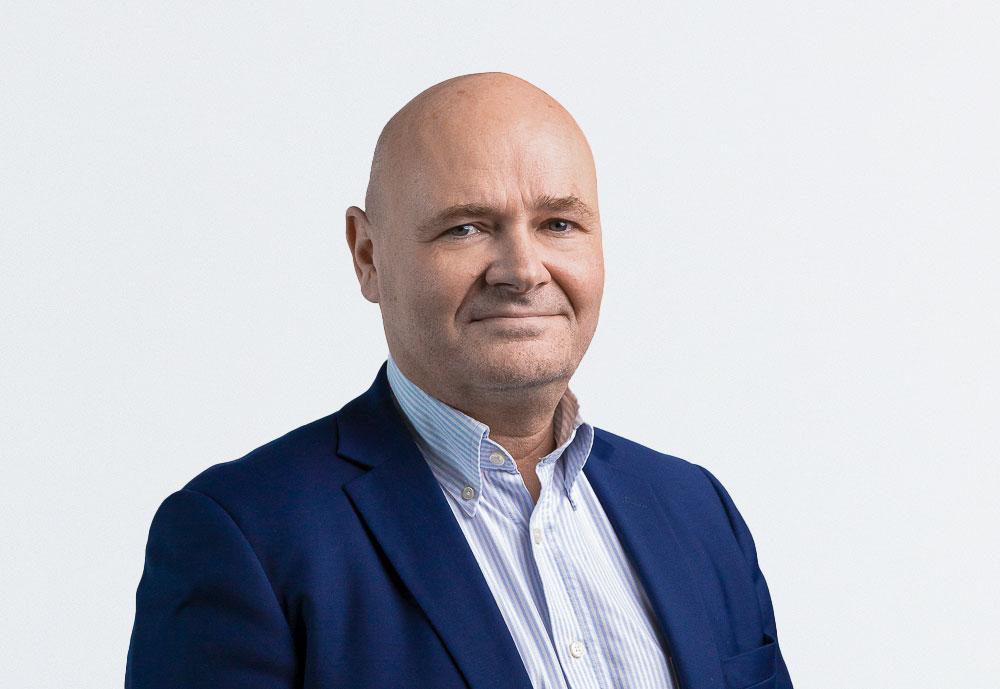 Björn Stenwall
President & CEO
READ MORE
Blogs
13.11.2023
Ulf Hedberg shares how ALMACO became the global success story that it is today
ALMACO Group, celebrating its 25th anniversary this year, has come a long way since its inception. In a delightful conversation with "Uffe," Ulf Hedberg, one of the company's founders and co-owners, …
Read more »
Company
13.11.2023
ALMACO Group celebrates 25 years of excellence in marine and offshore industries
ALMACO Group, a leading provider of accommodation and catering solutions for the marine and offshore industries, is proud to announce its 25th anniversary this year. Founded in 1998, the company has …
Read more »
Blogs
6.7.2022
The importance of an outward mindset in project management
Knowledge, skill, and experience form the foundation of a successful project. But with the right mindset on top of that, the project team can multiply the success. In this blog post, Tommi Virta teac…
Read more »