ALMACO and SteriPower announce partnership
---
ALMACO and SteriPower sign an agreement to become exclusive partners in providing the marine and offshore industry with hand sanitation solutions.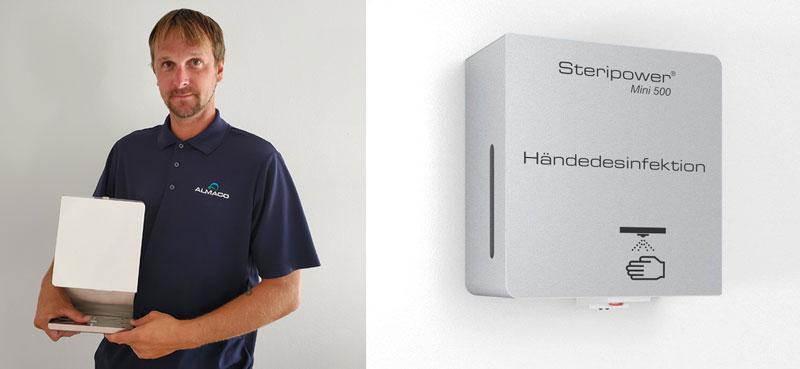 ALMACO, globally known for successfully delivering complete turnkey solutions and whole lifecycle service in the maritime industry is extending its health and sanitation portfolio by partnering with SteriPower. ALMACO will have exclusivity for all SteriPower products in the maritime industry.
The current market situation has led to a high demand for hand hygiene products. "With the help of ALMACO, we can scale up fast and ensure that customers receive products with comprehensive service agreements. We have worked with ALMACO many years and know they have our customers' backs", says SteriPower's Cruise Sales Director Arno Ahrens Böhm and continues: "the extensive network and manpower that ALMACO can provide is the main reason why we make such excellent partners. We share the same goals of providing excellent service and reliability."
"ALMACO chooses its partners carefully and SteriPower checks all the boxes in quality, experience and reliability. We are honored to represent SteriPower products", says Nicolas Lesbats, ALMACO's Vice President of Maintenance. SteriPower is a respected brand that has cemented its position as the top provider of hand sanitation solutions. Like many German companies, their goal is to focus on a narrow product niche and ensure they are the best in their field. This strategy has paid off. SteriPower's product development team has created a patented technology that makes their quality dispensers the fastest hand sanitizers in the world. As a bonus, the hand sanitizers can be customized to blend seamlessly into the interior design. ALMACO can provide the full turnkey installation that connects the dispensers to automatic door openers to avoid unnecessary touching of door handles.
ALMACO provides full lifecycle support for SteriPower's hand sanitizing systems that include equipment supply and installation, spare part supply and maintenance. Together the companies will help the maritime industry achieve improved hygiene for guests and crew areas.
For more information, contact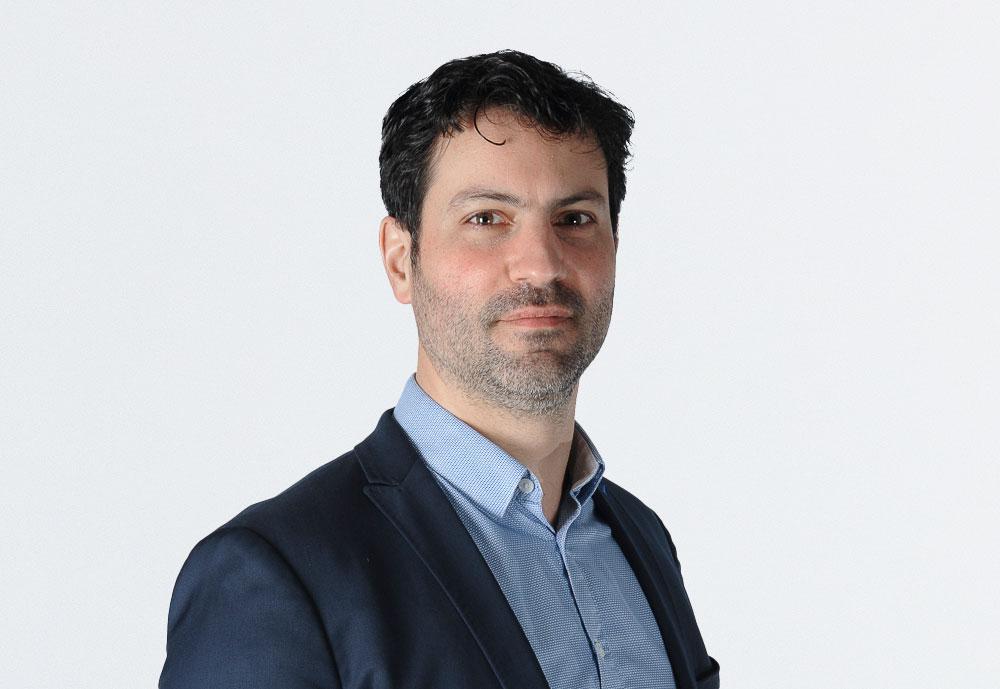 Nicolas Lesbats
Head of Maintenance
About ALMACO Group
ALMACO Group is a full-service contractor for the new construction and modernization of Accommodation and Catering areas for the Marine and Offshore industries. ALMACO builds and refurbishes complete interiors of marine vessels and offshore units including cabins, wet units, public spaces, galleys, provision stores, refrigeration machinery, and laundries, as well as complete living quarters for offshore accommodations. ALMACO works with owners and builders around the world providing full turnkey solutions comprising design and engineering, project management, spare parts, and maintenance. ALMACO was founded in 1998 and has offices in Brazil, Canada, China, Finland, France, Germany, Italy, Singapore, and the USA. 
About SteriPower
SteriPower, founded in Starnberg in 2003, is the manufacturer of the first non-contact hand disinfection device. Their business objective is to significantly improve hygiene in all walks of life. Hand hygiene associated with SteriPower devices is becoming more prevalent in public areas, for example in companies, on cruise ships, in supermarkets, at major events, and in public toilet facilities. The SteriPower family has grown to encompass a variety of products for use in those various fields whether a mobile or a permanent installation, in compact form or in large containers, customized in your corporate design or standardThe high quality, reliability and the simple, fast and therefore safe application make the devices popular. SteriPower develops and manufactures its products in Germany. www.steripower.de