The Turku Chamber of Commerce awarded ALMACO Group the recognition of being the Finnish company of the South West region of Finland to best exemplify the values of internationalization.
ALMACO Group, a trusted provider of Accommodations and Food Handling solutions to owners and builders in the marine, offshore and construction industries around the world, has grown significantly in the past years.
The Group's turnover in 2011 was approximately € 34.5 million Euros, in 2012 to nearly € 78 million and last year about € 100 million.
ALMACO builds and modernizes cabins/rooms, bathrooms, public spaces, galleys/kitchens, bars, pantries, provision stores and refrigeration machinery. Starting at the newbuilding phase, the company helps the customers with all aspects of a successful project including design, engineering and project management, supporting owners and builders with all after-sales needs for modernization, maintenance and spare parts and equipment following a complete life-cycle approach.
The company continuously strives for innovation and has developed technologies that save energy, space, time and costs for our clients.
Last year, Almaco won the order from the Brazilian shipyard EEP for six complete Living Quarters worth over € 100 million. Design and project management is mainly carried out in Finland and the Brazilian ALMACO units, and production takes place in several countries. The project should be completed by 2019.
An additional milestone for ALMACO Group is the project currently ongoing in Bimini Island for Resort World where the company is building 320 hotel rooms, 23 suites and public spaces. The island's modest infrastructure and lack of services in project implementation required ALMACO to achieve high levels of self-sufficiency. The over € 20 million project began in late 2013 and will be completed in spring 2014.
Almaco was founded in 1998 by Mikael Hedberg , Ulf Hedberg , Antti Kaskinen and Lars Pellas . They share the background of previously working for MacGregor. Born global, ALMACO has expanded into seven countries: Brazil, China, France, Germany, Italy, Singapore and USA, bringing the Finnish shipbuilding expertise and talent to customers around the world. The company has about 150 employees, including 60 in Turku, Finland.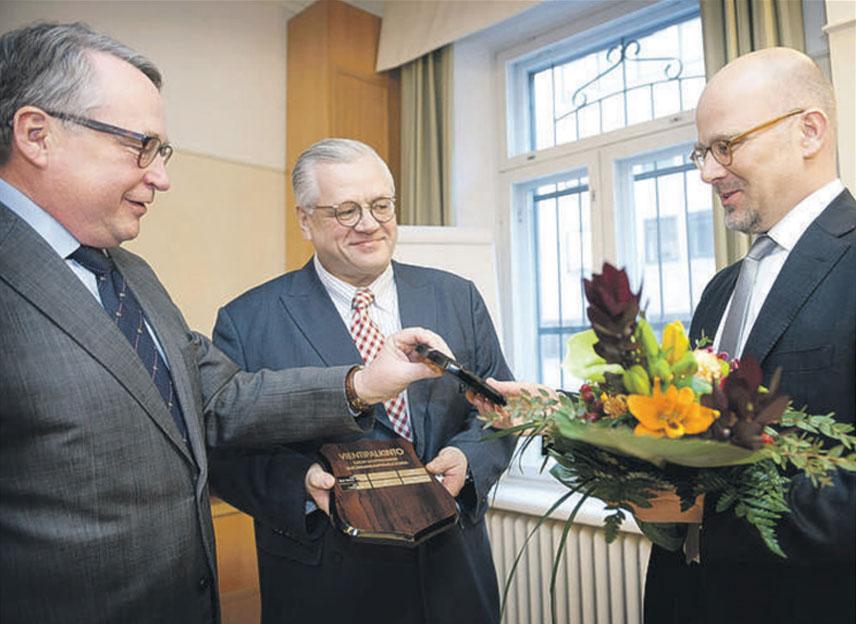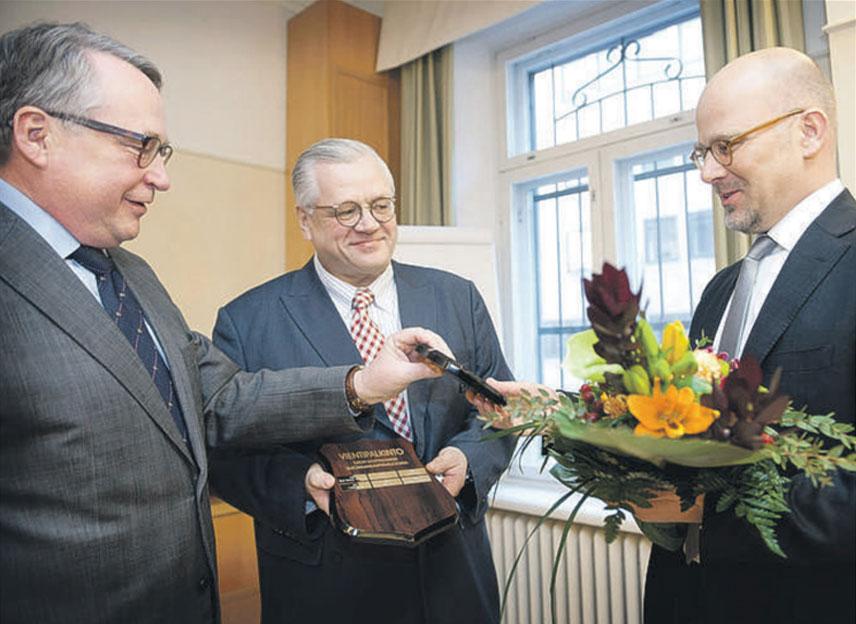 ALMACO's Executive Vice President and CCO Mikael Hedberg (right) received the Export Award from the Turku Chamber of Commerce. The award was presented by the Turku Chamber of Commerce President and CEO Jari Lähteenmäki (left) and Commercial Counselor Hannu Lunden
If you enjoyed reading this, please share: