ALMACO Group expands to Canada
---
Québec, Canada – May 24, 2022 – ALMACO Group, world leader in turnkey solutions for the shipbuilding industry, chooses Québec City to settle its first subsidiary in Canada. ALMACO Group provides innovative solutions for accommodation, living spaces and catering areas for passengers and crew on board ships as well as for the maintenance of these areas.
By setting up in Canada, a rapidly expanding market, ALMACO wishes to bring its expertise to the region and the country, while strengthening existing partnerships and developing new relationships with suppliers and professionals in Québec and Canada. "We see Canada as one of the most promising markets for shipbuilding, which is why we are establishing a subsidiary in Quebec," said Vilhelm Roberts, Executive Chairman and co-owner of ALMACO Group.
"Given the modernization and development of its shipbuilding industry, Canada offers many opportunities for ALMACO's activities. We can bring a lot to the Canadian shipbuilding industry by transferring our technical and technological know-how", said Joseph Kerebel, Business Development Manager of Le Group ALMACO Canada.
Local content: a priority for ALMACO
The establishment of its Canadian subsidiary in Québec City allows ALMACO to improve its service offering to its Canadian clients while relying on local professionals, suppliers, and subcontractors.
There are also plans to hire local professionals to build a team of supervisors, team leaders and administrative staff.
"We will be here for a long time and we expect to grow our business for many years. We can contribute to regional and national growth as well as participate in the development of the shipbuilding industry by creating sustainable activity for local workers and businesses. Access to the best suppliers, both locally and globally, is a key element in ALMACO's success. By adding Canadian suppliers to our network, we can also participate in their expansion here and abroad by increasing their exports related to other ALMACO projects outside of Canada," added Mr. Kerebel.
Already several successful major projects in Canada
Over the past two decades, ALMACO has delivered several major projects to Canadian shipyards, establishing relationships with many shipbuilding companies across the country. The company is currently working on icebreaker conversion projects with the Davie shipyard in Lévis and has been involved in the MV Astérix, an offshore supply vessel for the Canadian Navy, the largest project ALMACO has ever completed in Canada.
This contract consisted mainly of the planning, construction, delivery by sea and integration of a superstructure on the MV Asterix. The superstructure was built and equipped in only 18 months and weighed over 2,200 tons. The plug & play integration on the ship's structure and the start-up were carried out at the Davie shipyard. A lot of attention has been paid to this project in the region and since its delivery, it is considered a great success by the Royal Canadian Navy and the Davie shipyard.
For more information, contact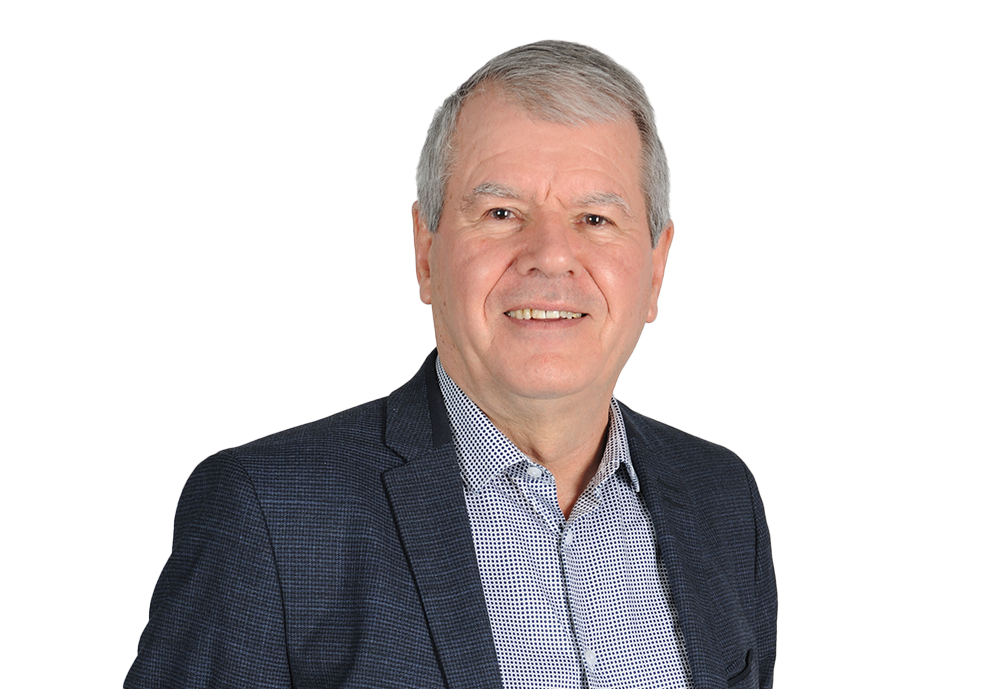 Joseph Kerebel
Chargé du Développement des Affaires au Canada
About ALMACO Group
ALMACO Group is a full turnkey provider for Newbuilding, Modernization and Lifecycle services of Accommodation, Catering and Laundry areas for the Marine and Offshore industries. ALMACO builds, refurbishes and serves complete interiors and hotel areas of marine vessels and offshore units including galleys, provision stores, refrigeration machinery, laundries, public spaces, as well as complete living quarters. ALMACO works with owners and builders around the world providing full turnkey solutions comprising design and engineering, project management, construction, spare parts, and maintenance. ALMACO was founded in 1998 and has offices in Brazil, Canada, China, Finland, France, Germany, Italy, Singapore, and the USA. 
READ MORE
Blogs
13.11.2023
Ulf Hedberg shares how ALMACO became the global success story that it is today
ALMACO Group, celebrating its 25th anniversary this year, has come a long way since its inception. In a delightful conversation with "Uffe," Ulf Hedberg, one of the company's founders and co-owners, …
Read more »
Company
13.11.2023
ALMACO Group celebrates 25 years of excellence in marine and offshore industries
ALMACO Group, a leading provider of accommodation and catering solutions for the marine and offshore industries, is proud to announce its 25th anniversary this year. Founded in 1998, the company has …
Read more »
Blogs
28.12.2022
New year's greetings from ALMACO's CEO, Björn Stenwall
It's that time of the year when our CEO and President, Björn Stenwall, reflects on the year that has passed and the year that we have in front of us. 2022 was a turbulent year and Björn expects t…
Read more »