ALMACO Joins the Finnish Marine Industries' ResponSea Initiative for Sustainability
---
ALMACO Group Oy is proud to join the Finnish Marine Industries' ResponSea initiative to work together towards a "sustainable maritime for the future world" and take actions resulting in economical and sustainable vessels, equipment and systems. We are focusing in three crucial areas: taking care of our people, ensuring responsibility in our supply chain, and material and energy efficiency of our accommodation and catering areas provided to our clients.
We have joined the Finnish Society's commitment for Sustainable Development (Commitment2050) as follows:
People: Continuous improvement as fair employers
ALMACO Group Oy commits on promotion of employees' fair treatment, occupational safety and work welfare. We acknowledge our responsibility of safety of our contractors by following project safety indicators also concerning our contractors and reacting on non-conformities.
Vendors: Monitoring the sustainability of the delivery chain
ALMACO Group cooperates only with responsible partners. All critical suppliers and vendors are audited based on the requirements of our quality and HSE management system.
Product: Enhancing circular economy and lifecycle efficiency
We develop continuously the design and engineering of accommodation and catering systems and improve direct and indirect energy and material efficiency of our products. Product development is performed together with our clients and vendors taking into account lifecycle impacts.
We want to be closely involved in developing a marine industry that is responsible and in line with sustainable development principles.
With the three different themes we will commit on a systematical growth of our corporate responsibility and development. We will strengthen especially the supplier evaluation and follow-up process, promote personnel work welfare and improve product development with energy and material efficiency point of view according to the needs of our client.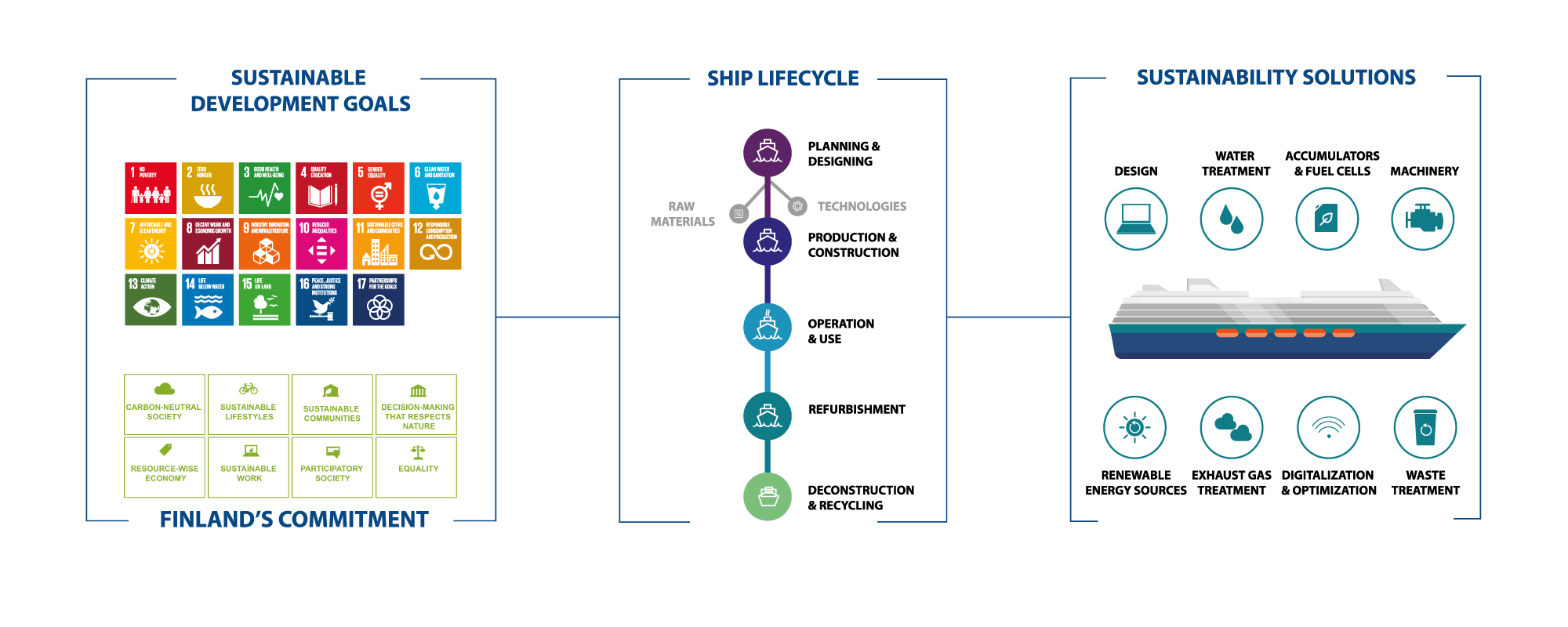 Learn more about ResponSea here.
Celebrating 20 years of Innovative Catering and Accommodation Solutions