ALMACO's 15-year Leadership in the Marine and Offshore Industries
---
Posted on October 9, 2013
In October 2013, ALMACO celebrates its 15th year of leading the passenger ship, offshore and construction industries providing efficient solutions in accommodations and food handling systems to owners, operators and shipyards around the world. For the past 15 years, ALMACO has operated with the mission of enhancing our customers' business through our dedicated service, expertise and innovative solutions.
ALMACO started in 1998 with five employees with offices in Finland and U.S.A. and now counts with close to 150 employees in 9 offices across the globe. ALMACO makes comprehensive turnkey deliveries that include engineering and design, fabrication and sourcing, project management and after-sales services, regardless of the project's location in the world. Through our global strategic partnerships, ALMACO provides competitive solutions worldwide.
ALMACO is a global business by nature, but we take pride in our flexibility to provide dedicated services to our clients at a local level as well. Working together with our clients has been the driver for our work.
Vilhelm Roberts, ALMACO's President and CEO, states,
ALMACO's experience has been based in building with the customer's needs in mind; therefore, we are fully equipped to comply with demanding customer-specific demands. One of our strengths is partnering with our customers starting in the design and engineering phase where our expertise and our customer's needs meet to create a successful project delivery
ALMACO's experience includes close to 20,000 new and existing cabins built and modernized plus galleys, provision stores and refrigeration plants delivered to over 100 ships and offshore units. With this level of expertise, ALMACO not only has the know-how to lead the shipbuilding industry but also to stay ahead of the competition with developments such as prefabricated modular cabin construction for new cabins and Eco-Ship friendly energy solutions for the food handling areas.
ALMACO is proud to be an innovator in technology and solutions that help owners with space, weight and energy savings, such as the GEM (Galley Energy Management) system, REM (Refrigeration Equipment Monitoring) system, Precision Cooling Flat Air Coolers, pyrofoam cold stores doors, and more.
ALMACO's milestones
1998 – ALMACO was founded in Turku, Finland. The founders were Mikael Hedberg, Ulf Hedberg, Antti Kaskinen and Lars Pellas. Mikael Hedberg was appointed President & CEO.
1998 – ALMACO's first major order was a modernization project for Asian cruise ship owner
1999 – ALMACO Group, Inc. was established in Fort Lauderdale, Florida, United States
2003 – ALMACO participates in a pioneering project of revitalizing an entire cruise ship
2005 – ALMACO acquires MacGREGOR's Food Handling Technology Company in Nantes, France
2005 – ALMACO appoints President & CEO and Executive Vice President & COO
2005 – ALMACO Group's German site office was established in Papenburg
2006 – ALMACO received the Born Global – Entrepreneurial Spirit of Turku Award for its successful international operations
2006 – ALMACO Group's Italian office was opened in Venice
2007 – ALMACO received the Internationalization Award of the President of the Republic of Finland for its achievements in international business operations
2007 – ALMACO Group's global supply representative office opened in Shanghai, China
2008 – ALMACO Pte Ltd, Singapore office was established
2009 – ALMACO delivered its first Floating Accommodation
2010 – ALMACO built and delivered the first Living Quarters for Offshore Accommodation Vessel
2011 – ALMACO expands to Brazil
2011 – ALMACO's first deliveries to the Construction Industry
2012 – ALMACO wins the first order for a newbuilding in China
2013 – ALMACO wins the first order for a newbuilding in Brazil
Looking back to 15 years of deliveries
ALMACO's first project in 1998 was a reflection of how global ALMACO's operations have been since its inception. The project involved the refurbishment of the cabins onboard a 12-year-old cruise ship, the M/S Europa, into Asian-type luxury suites. This vessel had been acquired by Star Cruises, and later became M/S Superstar Europe. The project started in Germany, where the vessel was located, with the working crew and materials boarding in order to refurbish the ship during her way to Singapore. Additionally, ALMACO completed in 2013 a new round of modernizations to the Star Cruises fleet, which is a testament to ALMACO's dedication to our customers and our long term partnership we always strive to achieve with each of our clients.
2003: Cruise: Royal Caribbean – Monarch of the Seas: modernized 1178 staterooms and bathrooms.
2004: Cruise: Cunard – Queen Mary 2: delivered of galleys, bars, pantries, refrigerated counters, provisions stores, refrigeration machinery and cooling distribution systems (MacGREGOR, later ALMACO since 2005).
2005: Cruise: Royal Caribbean – Enchantment of the Seas: delivered new cabins and revitalizes public areas including specialty restaurants and bars, counters, new refrigeration machinery.
2006: Cruise: Royal Caribbean – Majesty of the Seas: modernized cabins and converted public areas.
2007: Cruise: Royal Caribbean – Celebrity Journey and Zenith: delivered cabins and provision stores.
2009: Offshore: Bibby Maritime Limited's – Bibby Renaissance: delivered 336-cabins, structural work, public areas, HVAC system.
2010: Offshore: Floatel International – Floatel Superior: delivered 440 NORSOK-compliant cabins, public areas and food handling systems to Keppel FELS.
2011: Offshore: Prosafe Offshore – Safe Caledonia: delivered 4 complete Living Quarter blocks with 209 cabins, public areas and all background works.
2012: Cruise: Royal Caribbean International – Vision Class: modernized a total of 2,875 cabins on 3 ships. Offshore: Won contract for Axis Offshore – GM500: 309 cabins, public spaces and food handling areas for COSCO in China.
2013: Cruise: Celebrity Cruises – Millennium Class: delivered 60 new cabins on each of the 4 ships (2011-2013); Norwegian Cruise Lines – Norwegian Breakaway: delivered the complete Food Handling areas including galleys, bars, pantries, buffet counters, provision stores, refrigeration machinery, ALMACO GEM (Galley Energy Management) and ALMACO REM (Refrigeration Equipment Monitoring). Offshore: won contract for Estaleiro Enseada do Paraguaçu (EEP) – six drillships: complete Living Quarter each with 94 modular cabins in Brazil; won contract for Floatel International – Floatel Endurance: 440 cabins and public spaces for Keppel FELS in Singapore. Construction: delivered 233 Modular Bathrooms for Wolff & Mueller for the Courtyard by Marriott hotel in Cologne, Germany.
Looking ahead
ALMACO Group's growth is an outcome of innovation, motivated employees and enthusiastic leaders with a strong vision. We have expanded into new markets, partnered with new clients and shipyards, and strengthened our ties with our current clients and partners around the world.
ALMACO's focus on nurturing and developing our current clients' relationships, together with our goal of partnering with new clients to help them achieve their project objectives, will continue to fuel our strategies and efforts to become the leader in the cruise, offshore and construction markets for high-quality accommodations and efficient food handling solutions.
Also, ALMACO is already leading in product and system innovations for energy, space and cost savings, control and monitoring, modular cabin technology, among others, and we will continue striving for further developments that will empower our clients to fulfill their visions.
For more information, contact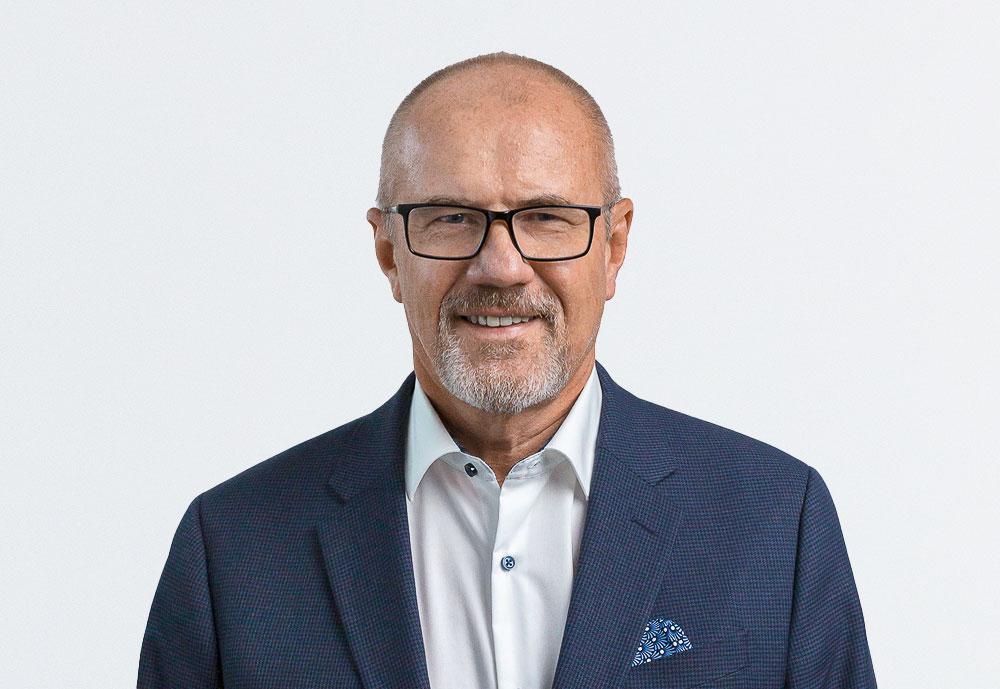 Vilhelm Roberts
Executive Chairman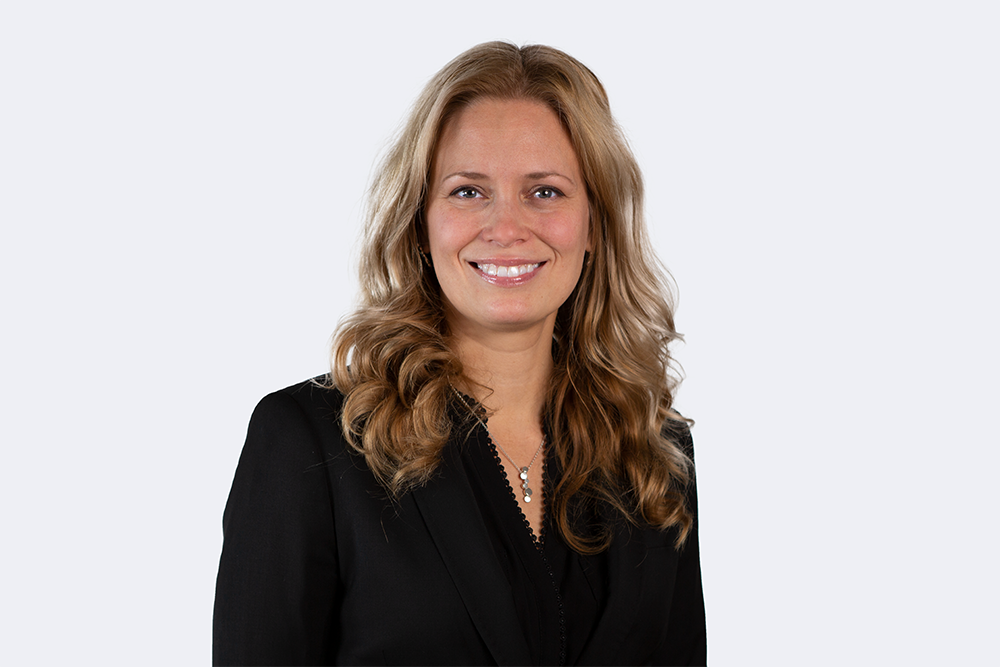 Hanna Långström
Vice President, Marketing
About ALMACO Group
ALMACO Group is a full turnkey provider for Newbuilding, Modernization and Lifecycle services of Accommodation, Catering and Laundry areas for the Marine and Offshore industries. ALMACO builds, refurbishes and serves complete interiors and hotel areas of marine vessels and offshore units including galleys, provision stores, refrigeration machinery, laundries, public spaces, as well as complete living quarters. ALMACO works with owners and builders around the world providing full turnkey solutions comprising design and engineering, project management, construction, spare parts, and maintenance. ALMACO was founded in 1998 and has offices in Brazil, Canada, China, Finland, France, Germany, Italy, Singapore, and the USA.