Co-operation boosts ALMACO's Catering System Performance
---
Posted on January 22, 2002
Detailed planning with the owner underwrites the performance of MacGREGOR's, ALMACO since May 2005, complete catering system on board SeaFrance Rodin, highlighting the Group's capability to design and deliver advanced catering technology systems.
At the end of November, SeaFrance's 34,000gt RoRo passenger ferry SeaFrance Rodin became the largest and fastest ferry to operate on the Dover-Calais route linking the UK with France. Built at the Finnish shipyard Aker Finnyards, the vessel features a comprehensive ALMACO catering outfit and elevator package.
The ALMACO catering system covers a total area of 772m2 and comprises three bars, three pantries, three buffet areas, and two galleys: one for the self-service counters and the crew messroom, and the other for an à la carte restaurant.
Passenger areas are situated on the two upper decks ( Nos 7 & 8 ). The main galley is on deck 8 and can prepare about 500 meals per crossing. This galley serves the 345-seat self-service cafeteria 'Le Relais', the 160-seat commercial drivers' open-buffet Ro-Ro restaurant, and the crew messroom.
Two bars on deck 7 (the 310-seat 'Le Parisien' and the 400-seat 'Le Pub') serve hot or cold snacks as well as alcoholic and non-alcoholic beverages. 'Le Parisien' can also be used for banquet events, catering for up to 250 people. Claude Carrere, ALMACO's catering project engineer, said that: – All the banquet service pantries have been developed by ALMACO and SeaFrance for a fast and very easy service flow, and insulated trolleys transfer food to the banquet service area from the main galley.
A 60-seat à la carte restaurant on deck 8 is located beside the 365-seat bar 'La Brasserie', and for this restaurant ALMACO and SeaFrance specified a dedicated galley and chef. This maintains a high quality of service with a special à la carte menu devised by SeaFrance's Food & Beverage Team. And after lunch, passengers can enjoy the elegant bar, right next door.
Gilbert Villard, SeaFrance's technical manager, said that: ALMACO became involved with the newbuilding project even before the order was placed at the shipyard. Together we prepared a preliminary specification and layout for the galleys, distribution areas, pantries and bars. This was followed by many discussions with ALMACO and the interior architect to develop our 'SeaFrance Concept'.
Mr. Villard added,
Food and crew circulations, product handling, garbage disposal, choice of equipment, workstations, and materials were all studied in detail with SeaFrance's commercial and technical departments, pursers, cooks, and catering staff. The resulting system is a nice functional design which meets our needs, and so far our crew is very happy with the catering equipment.
For more information, contact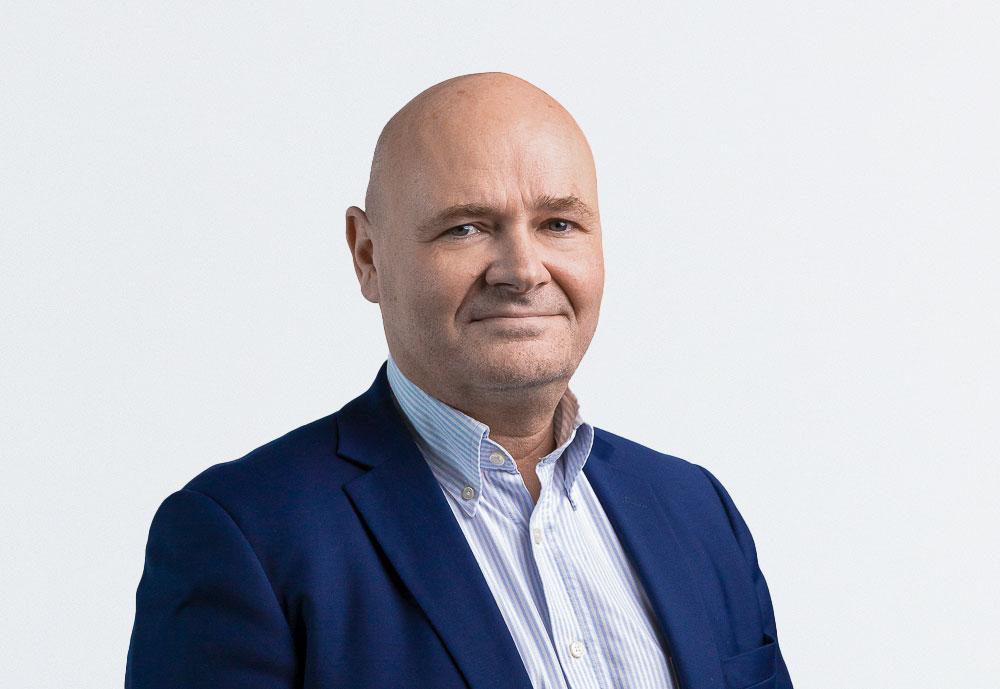 Björn Stenwall
President & CEO, President (acting), Accommodation Division