RCCL presents Trade Partner Award 2019 to ALMACO
---
Posted on December 18, 2019
Royal Caribbean Cruises Ltd. has awarded Trade Partner Award 2019 to ALMACO. ALMACO has shown superior performance, dedication, and commitment to RCCL Fleet Modernization projects over a long term cooperation.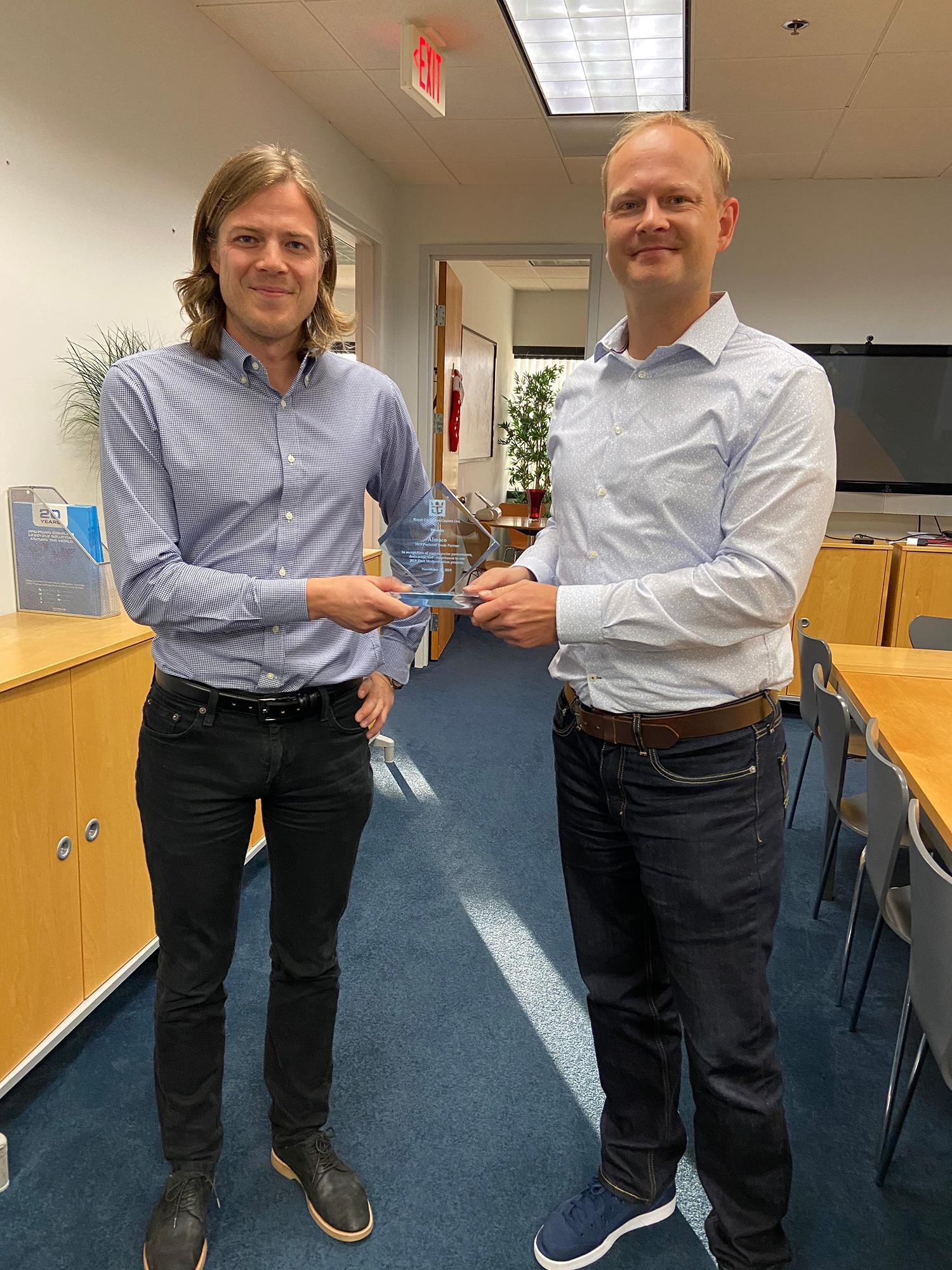 The award was presented at the RCCL Mature Trade Partner Conference on the 15th of November, 2019. Esko Ryyppö and Erik Schobesberger were delighted with the prize.
About ALMACO Group
ALMACO Group is a full service contractor for the new construction and modernization of Accommodation and Catering areas for the Marine and Offshore industries. ALMACO builds and refurbishes complete interiors of marine vessels and offshore units including cabins, wet units, public spaces, galleys, provision stores and refrigeration machinery, as well as complete living quarters for offshore accommodations. ALMACO works with owners and builders around the world providing full turnkey solutions comprising design and engineering, project management, spare parts and maintenance. ALMACO was founded in 1998 and has offices in Brazil, China, Finland, France, Germany, Italy, Singapore and USA.
About Royal Caribbean Cruises Ltd.
At Royal Caribbean International, our aim is to take the ordinary and make it extraordinary. We are the pioneers of many firsts at sea, offering a playground of incredible experiences on 25 of the world's most innovative and spectacular ships, visiting over 250 destinations around the world. www.royalcaribbean.com