RCCL presents Trade Partner Award 2019 to ALMACO
---
Posted on December 18, 2019
Royal Caribbean Cruises Ltd. has awarded Trade Partner Award 2019 to ALMACO. ALMACO has shown superior performance, dedication, and commitment to RCCL Fleet Modernization projects over a long term cooperation.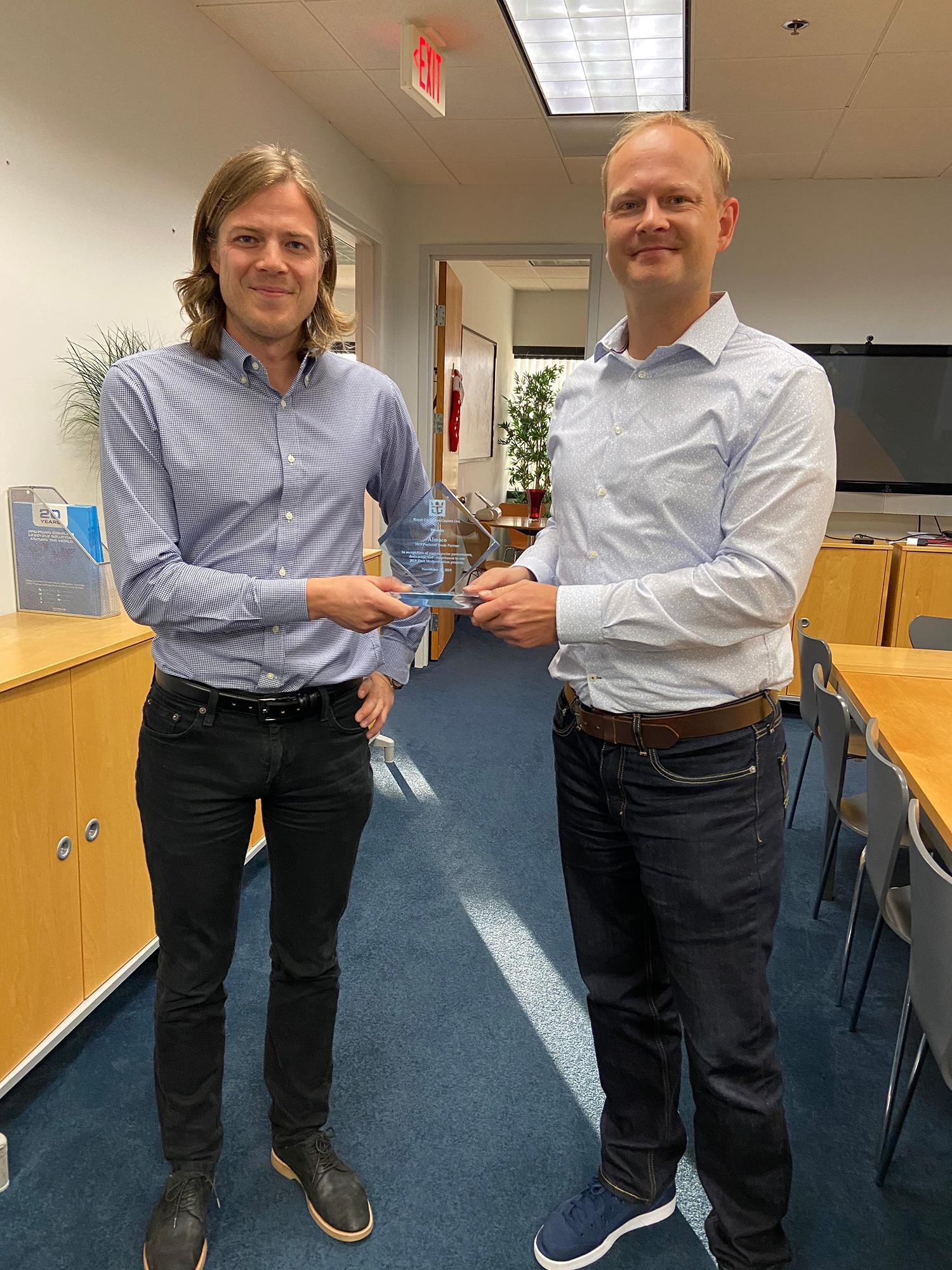 The award was presented at the RCCL Mature Trade Partner Conference on the 15th of November, 2019. Esko Ryyppö and Erik Schobesberger were delighted with the prize.
About ALMACO Group
ALMACO Group is a full turnkey provider for Newbuilding, Modernization and Lifecycle services of Accommodation, Catering and Laundry areas for the Marine and Offshore industries. ALMACO builds, refurbishes and serves complete interiors and hotel areas of marine vessels and offshore units including galleys, provision stores, refrigeration machinery, laundries, public spaces, as well as complete living quarters. ALMACO works with owners and builders around the world providing full turnkey solutions comprising design and engineering, project management, construction, spare parts, and maintenance. ALMACO was founded in 1998 and has offices in Brazil, Canada, China, Finland, France, Germany, Italy, Singapore, and the USA. 
About Royal Caribbean Cruises Ltd.
Royal Caribbean Cruise Line is known for driving innovation at sea and has continuously redefined cruise vacationing since its launch in 1969. Each successive class of ships is an architectural marvel and pushes the envelope of what is possible on a cruise ship. 
Onboard, the global cruise line has debuted countless industry "firsts" – such as rock climbing, ice skating and surfing at sea – to capture the imagination of families and adventurous vacationers alike. Throughout, guests sail on exciting itineraries to some of the world's most popular destinations and enjoy Royal Caribbean's friendly and engaging service.