Sanitization of air, water and surfaces – ALMACO Launches new product category
---
ALMACO launches full turnkey Health & Sanitary Solutions to support Ship Owners and help the Maritime Industry in promoting a safe and healthy onboard environment. ​
ALMACO launches a new Health and Sanitary product line helping offshore sites, vessels and people onboard adhere to the highest hygiene standards. ALMACO offers a unique combination of solutions that sanitize air, water and surfaces. These solutions help reduce bacteria and virus contamination by sanitizing interior areas up to several years. ALMACO's solutions use both the latest innovations in the sanitation industry as well as proven solutions from handwashing to self-disinfecting technologies. ​
ALMACO CEO Björn Stenwall states, "These are the times when companies have to minimize risk and cost, but also become creative and proactive in turning this unfortunate situation around, not just for companies, but for the entire industry. If ever, now is the time when we all need to come together to ensure the maritime industry recovers quickly so we can continue to work in our passion. In order to do this, ALMACO and our partners will concentrate on the following areas. One – take onboard safety to a new higher level. Two – inform travelers what measures have been taken to make cruising one of the safest ways to travel."
ALMACO has worked in close collaboration with technology partners in the Health & Sanitary sector for years which makes adding this product category easy and natural. We currently have agreements in place with partners for both standalone and full turnkey sanitary solutions. These include hand hygiene, touchless faucets, automatic door openers operated by hand sanitizers and photocatalytic coating, to name a few. ALMACO's installation and maintenance teams adhere to the strictest onboard health and sanitary requirements, including training, risk management as well as proper and mission specific personal protective equipment when entering vessels and work sites.​
ALMACO's contribution is to make sure we can provide the best combination of sanitary solutions to cover air, water and surfaces in each space. A proper combination of these technologies ensures that risks are minimized. ALMACO provides full lifecycle support for our new Health and Sanitary Solutions that includes engineering, detail design drawings, onboard commissioning, supply, equipment installation, modernization as well as delivery of spare parts and equipment with maintenance. ALMACO has built up a dedicated network of competence and resources to deliver complete turnkey solutions locally all over the World in newbuild shipyards, drydocks, offshore sites and vessels operating at sea. ALMACO has a large network of internal resources and subcontractors that are readily available to respond to rapid project turnaround times. Our extensive after-sales team has a global reach with more than 20 years of experience which makes us a reliable partner for all onboard vessel sanitizing solutions. ​
ALMACO is dedicated to supporting all cruise operators and offshore companies in their sanitation upgrade projects, bringing the company's expertise and flexibility to work both during sailing and at drydocks around the world. ​
For more information, contact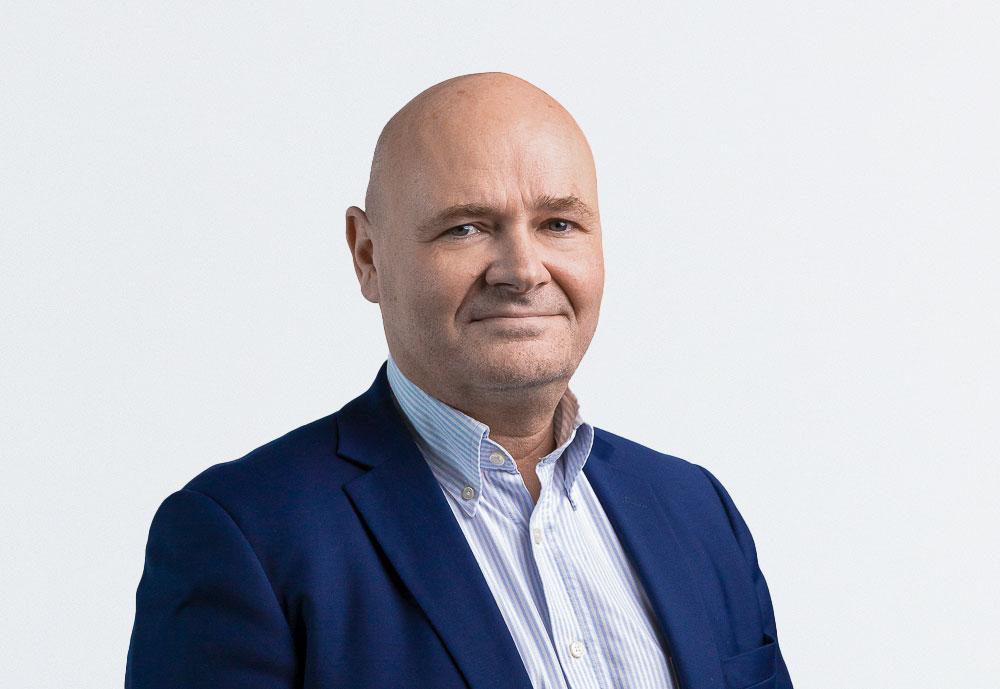 Björn Stenwall
President & CEO
About ALMACO Group
ALMACO Group is a full turnkey provider for Newbuilding, Modernization and Lifecycle services of Accommodation, Catering and Laundry areas for the Marine and Offshore industries. ALMACO builds, refurbishes and serves complete interiors and hotel areas of marine vessels and offshore units including galleys, provision stores, refrigeration machinery, laundries, public spaces, as well as complete living quarters. ALMACO works with owners and builders around the world providing full turnkey solutions comprising design and engineering, project management, construction, spare parts, and maintenance. ALMACO was founded in 1998 and has offices in Brazil, Canada, China, Finland, France, Germany, Italy, Singapore, and the USA.