Green choices are big and small, professional and private, tangible and symbolic – but they all matter
---
Posted on December 16, 2022
In the midst of all the joy and celebrations, the holiday season also tends to make us reflect on our lives and what is truly important. We look at our children and what matters to them, both now and in the future. We don't have all the answers and we still debate on what actions need to be taken, but we all have one thing in common. We want our planet to remain a good and sustainable home for all living creatures. This means we need to make green choices.
They say it is hard to turn a big ship. Now we want to turn all the fleets of the world, and most experts agree that we need to pace up. Our youth is protesting on the streets, but politics and legislation are a slow machinery. The real power to act and impact quickly lies with the companies. And as it turns out, companies are the strongest force in the green transformation today. In order to stay competitive and attract the best employees, companies need to stay on top of the green wave and actively and continuously make green choices. In the end, companies consist of people, and deep-down people want to do good and be part of a team that contributes to a better world.

For this year's Holiday season, we decided to hand the microphone to a few Almaconians and let them share what green choices mean to them both privately and professionally.
Interviews with Almaconians
We asked our interviewees the following two questions; 1) What green choices will you make this year to make the holiday celebrations more sustainable? 2) What can ALMACO do to support the green transformation?
Caterina Vedoa, Senior Galley Designer, located in Treviso, Italy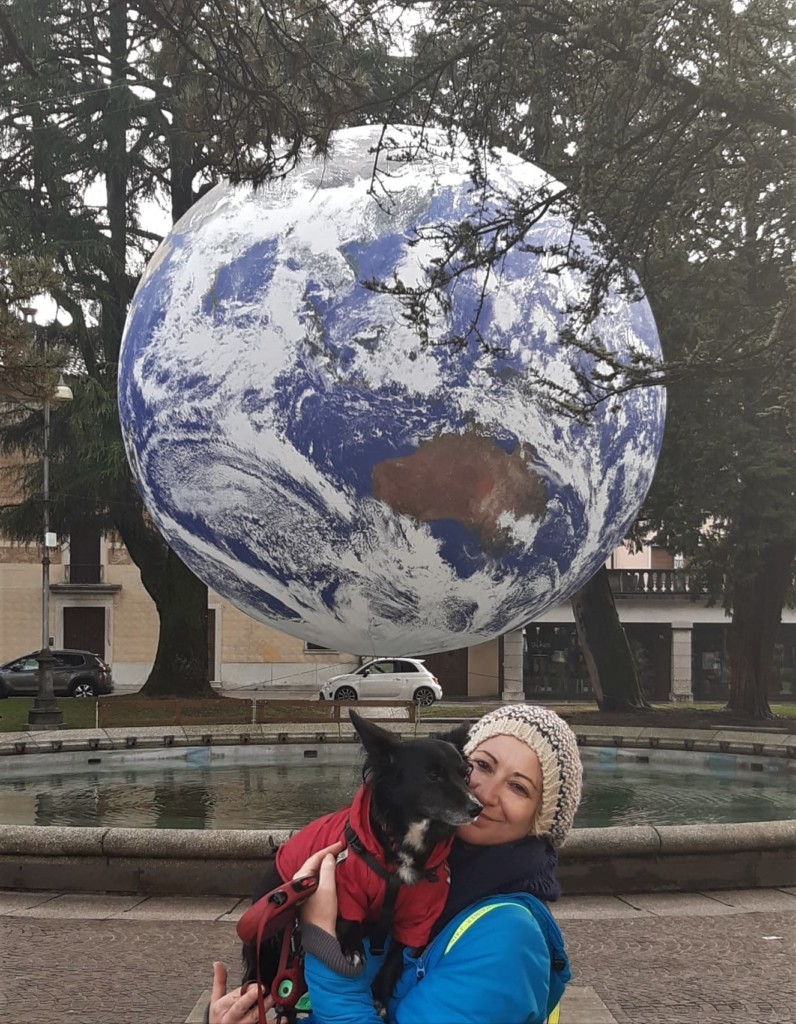 "I like to give my friends and family meaningful gifts that they actually need, but I really dislike Christmas shopping or buying things just for the sake of it. I prefer gifts that have been produced locally using sustainable materials and techniques. This year, I have my eye on decks of playing cards with daily sustainability tips, some jewelry made of recycled steel, and locally produced eco-friendly clothes and shoes.
ALMACO has great potential to contribute to the green transformation at many different levels. We have the chance to make many green choices in our offices, such as skipping disposable coffee cups, recycling, no printing policy, and employee benefits for biking, etc. In general, I believe we have a big responsibility to raise awareness, both internally and externally. We can offer our customers alternatives that are more sustainable and explain why we recommend a certain material or production method to another, e.g. why Co2 is to be preferred to freon refrigeration systems. Due to the pandemic, we have also learned to take care of business with less traveling. In many cases, this means optimizing resources and I hope all companies will hang on to it in the future as well."
Reetta Sääksjärvi, Cabin Designer, located in Turku, Finland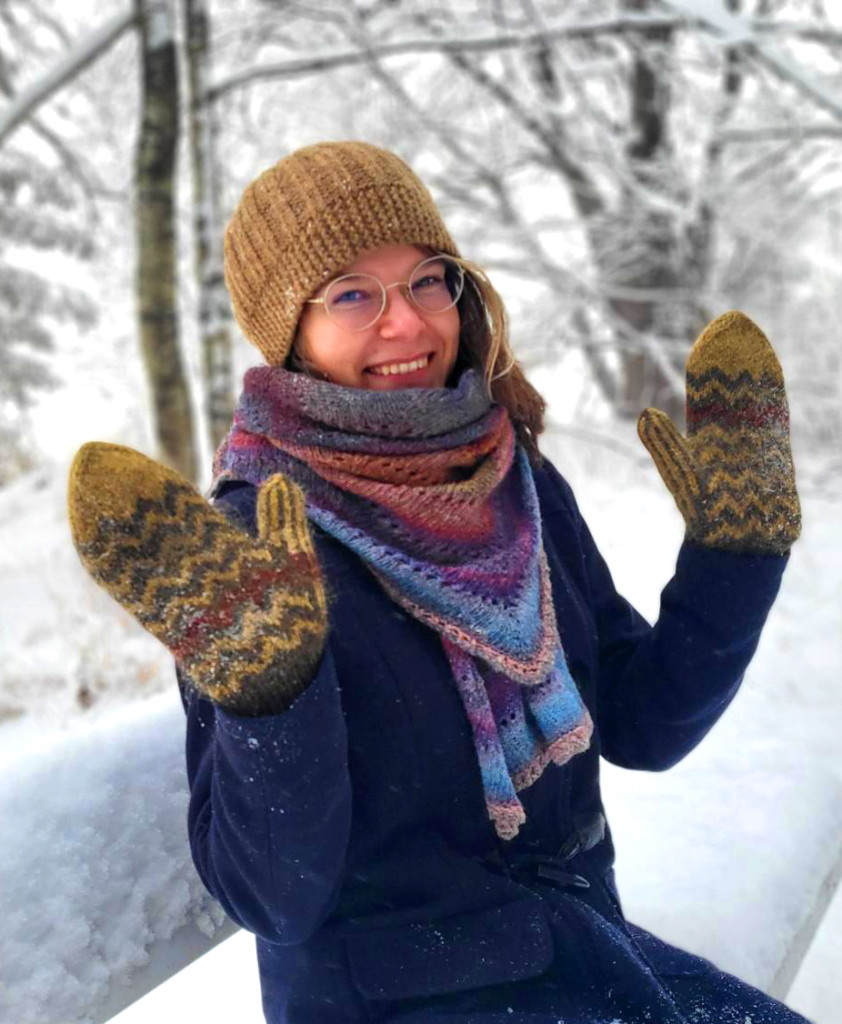 "During the holidays, I get into the holiday spirit by crafting most of my gifts. I make knitted socks and hats, plant-based food gifts and other perishables that people need and use regardless of Christmas. I rarely buy or order anything, which means my gifts are as local as they get. During the festivities, most of the food on our table is vegetarian and homemade from scratch.
As a Cabin Designer, I see material and its origin as an impactful way for us at ALMACO to support the green transformation. We can recommend sustainable and durable materials that are produced near the building site. Light materials and constructions have a positive impact on the ship's fuel consumption. From a design and construction perspective, it makes sense to use a modular design approach, where practical. Modular cabins make it easier to minimize errors and optimize material usage and volumes. The construction work is faster, which usually means less energy consumption. By using mobile cabin factories, the production line is leaner, and we are able to set up the factory close to the yard instead of shipping cabins across the world."
Benjamin Horgues-Debat, After-sales Manager Owner Supply, located in Nantes, France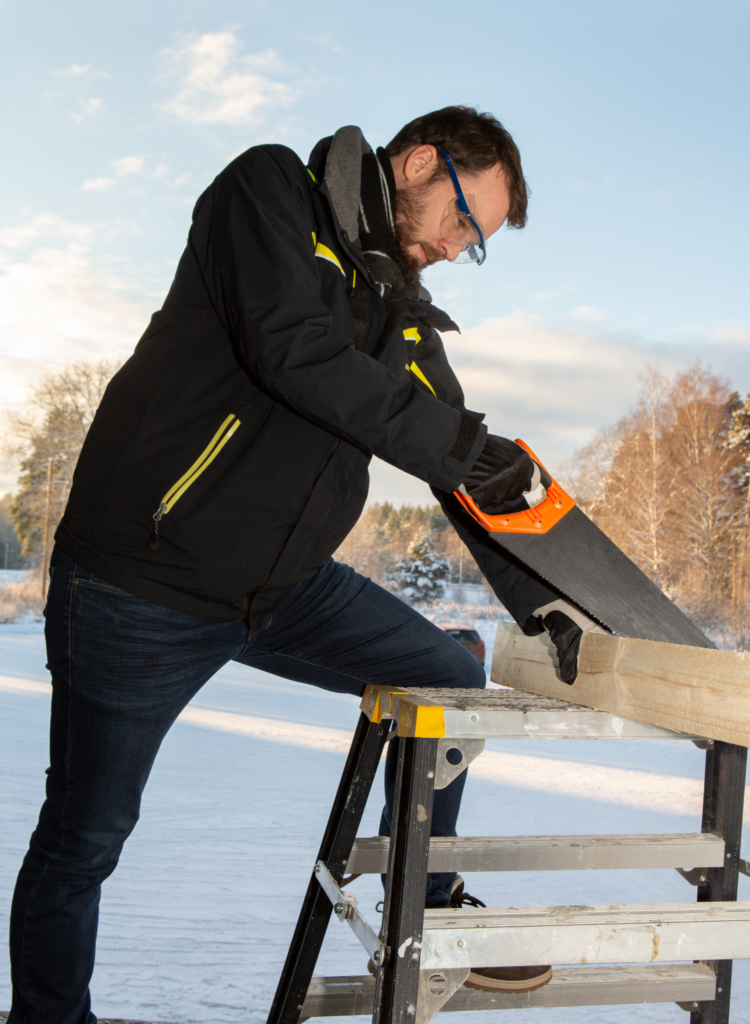 "With today's infinite possibilities, I have often been tempted to use web shops far away to buy goods produced even further away. And then, in order to make sure my precious gifts arrive on time for Christmas, I might have been tempted to use express shipment from all over the world. However, nowadays, I focus on local production instead and this year I have decided to give my family members "do it yourself" courses lead by skilled craftsmen. This way, I can help the local community and I make sure my gifts don't cause emissions from unnecessary shipping and packing material.
This is the same logic that we can apply in our day-to-day work when we order Owner Supply for our customers. Even though we are in a typical international business with freight-related challenges, we are doing our best to optimize wherever possible. For example, we have an ongoing project in China for which most of the equipment is produced in Europe. In order to minimize unnecessary emissions, we have put together a consolidation plan to optimize when and from where to ship what, and how to group the equipment so that we can use road and sea freight instead of air freight. Taken one by one, these actions might not have a massive impact on the green transformation, but put together into a complete global strategy, the impact will be huge in the long run."
Ines Stenius, Vice President of People & Organization, located in Turku, Finland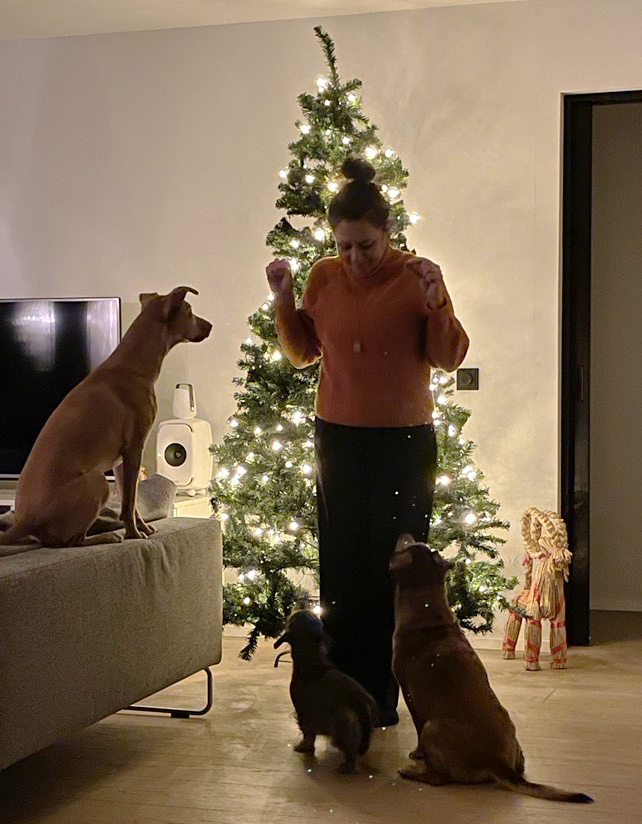 "It's easy for me to say with all-grown kids, but we have actually had a no-gift-rule in the family for quite some time now. Not only is this sustainable, but it has also proved to be good for mental health in the often-hectic last months of the year.
The dogs still get one gift each because last year's toys have all been chewed to bits and pieces by this time. But only one, and it's sustainably selected. Additionally, the dogs each get to donate to an animal rescue of their choice. Our holiday greetings last year were e-cards benefiting environmental charities (WWF & Baltic Sea conservation) and that is the plan for this year as well.
We gather around the table for the holiday, and this year the spread will be local, vegan and vegetarian with some sustainably sourced fish options. We are planning the holiday meals so that there will be zero waste – often a challenge with a feast of many dishes.
I hope and believe that ALMACO can be a catalyst for green transformation in our industry. In my role, I see an opportunity in the increasing awareness and discussion on green matters for ALMACOnians to support our customers, with technologies and choices. This is meaningful for us. From a "People perspective", sustainability starts on very broad terms with the shifting of our perspective from "me & now" towards "we & tomorrow", and I see tremendous benefits in this shift – and JOY!
Frank Hong, Area Sales Manager China, located in Shanghai, China
"For most Chinese people, the holidays mean more family gatherings with increased holiday traveling. In my family, we have decided to stick to the "135 policy". We avoid using private cars by walking distances of around 1 km, riding a bicycle for distances of around 3 km, and taking the subway when the distance is around 5 km or more. Our family has also decided to avoid disposables at parties and bring our own toiletries when traveling.
Green, representing life, health, and vitality, is the color of hope. Green sustainability is also part of our business DNA. In our ALMACO Shanghai office, we have been promoting the paperless concept, using double-sided printing if possible. We have replaced the bottled water with a water purification system and use environmentally friendly office supplies. For our clients, we also use a sustainable mindset to guide our production, shipping, and project execution. Driven by our values, we support the development of a sustainable future!"


Esko Ryyppö, Project Manager, located in Turku, Finland
"Energy saving has been a big topic in Europe this year and it is getting more important now when we are entering into the coldest part of the year. I am doing my own part to reduce the energy consumption, especially during the peak hours. I also minimize my holiday traveling and choose to stay at home with the family. As part of the celebrations, we choose local and organic foods as well as donating to charities instead of buying gifts.
Green transformation in shipbuilding and the maritime industry requires joint efforts from all companies and everyone involved in this business. It all starts from awareness, and it is crucial that we all work together and collaborate on solutions and common standards to build a more sustainable future. Even a small action that is adopted by all companies in the business can make a huge difference. We should for instance use sustainable materials with high durability to increase the life span of a product and use modular solutions where feasible in order to minimize the need for spare materials and production waste. It is important to collaborate and support green initiatives and innovations done by others and actively look for new ways and solutions to save our oceans and environment. At ALMACO, we often choose to celebrate or give gifts by supporting charities, e.g. to the foundation John Nurmisen Säätiö that is on a mission to save the Baltic Sea."
MATHIAS ROBERTS, AREA SALES MANAGER USA, LOCATED IN BOCA, USA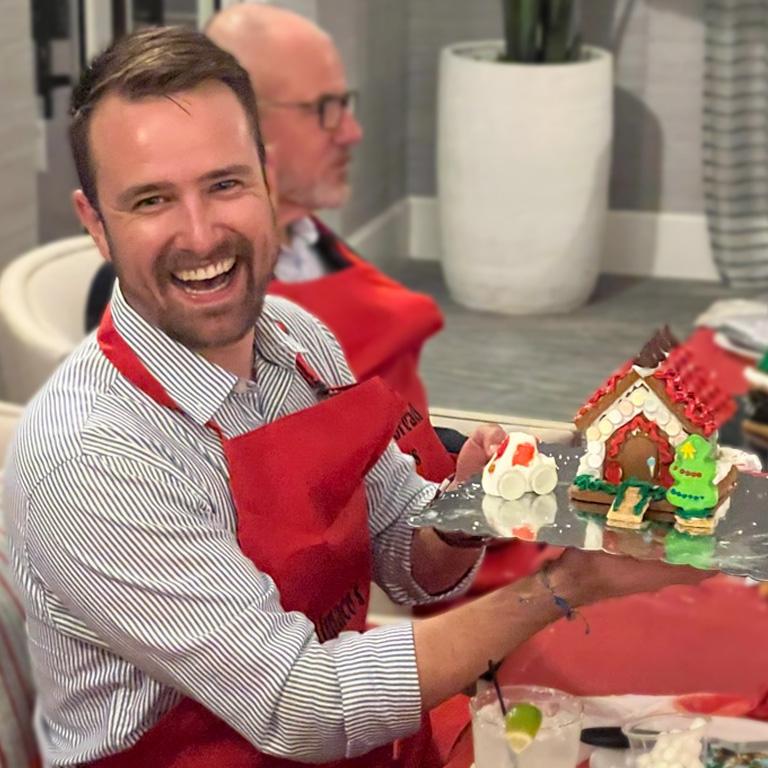 "Getting into the holiday mood is fun and cozy, but it still requires some kind of green responsibility. To decorate the outside of our house, we use power-saving lights along with a timer to make sure we don't keep the lights on during the day. Additionally, to avoid buying new wrapping papers, we reuse most of our gift bags year after year. It's turned into a joke by now that when someone receives a gift with a recycled bag, we usually say "Oh, I've seen this bag before!" Most importantly, we like to have a good meal together as a family. For years now, we have made sure to make an effort to source our food from local sustainable farming.
Living in Florida, you can certainly see the immediate impact that our waste has on the environment, not only in the waters by our shores, but also in the air quality in big cities. Along with every individual, ALMACO has a responsibility to continue improving the efforts we make for our planet. We can look at every side of our business: the vendors we use, the processes we have in place, the amount of logistics and transportation we use, as well as the footprint of the finished product. We are also able to help our customers save energy, water, and steam with our digital solutions like GEM (Galley Energy Management) and REM (Refrigeration Equipment Management). This is something we are continuously going to be learning and improving on."
For more information, contact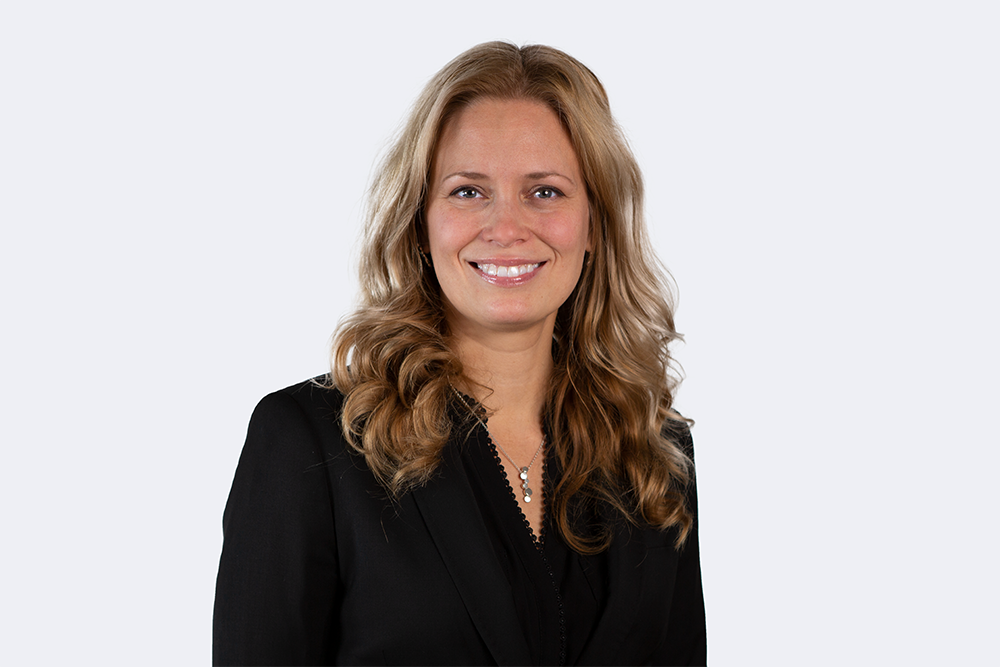 Hanna Långström
Vice President, Marketing
first.lastname@almaco.cc
READ MORE
News
8.5.2023
ALMACO's refrigeration machinery delivered to cruise ship built at MEYER WERFT
MEYER WERFT delivered the first cruise ship of a series, in which ALMACO's scope of work consisted of the delivery and commissioning of the refrigeration machinery onboard. The cruise ship equ…
Read more »
Blogs
15.2.2023
Cabin wet units that guide sustainable guest behavior
In this interview with ALMACO, Juhani Lempinen from Oras shares his insight on how to plan cabin wet units onboard that save water and energy while offering the guests a rewarding and fun experience….
Read more »
Blogs
14.8.2022
Lifecycle concepts that reduce costs and carbon footprint
New business models are being adopted in the marine industry to increase efficiency, minimize risks, lower costs while ideally minimizing carbon footprint at the same time. One of these models is the…
Read more »