ALMACO Group celebrates 25 years of excellence in marine and offshore industries
---
Posted on November 13, 2023
ALMACO Group, a leading provider of accommodation and catering solutions for the marine and offshore industries, is proud to announce its 25th anniversary this year. Founded in 1998, the company has grown from a small start-up to a global corporation with offices in nine countries and over 330 projects completed in over 70 project locations.
Press release, November 2, 2023
"It's incredible that we have reached 25 years of successful operations. Time flies when you are having fun and doing what you are passionate about. We are very grateful to our customers, partners, suppliers, contractors and employees for their trust and support over the years," says Björn Stenwall, President & CEO of ALMACO Group.
Delivering quality and reliability continuously
We have built our reputation on delivering high-quality areas, products and services that enhance the comfort and safety of passengers, crew and workers at sea. ALMACO offers newbuilding and modernization of all catering and accommodation areas, as well as full lifecycle support to owners and shipyards.
"Expertise, experience, stability and reliability are the core of our company's continuous success. The COVID-19 pandemic and the market situation following that have shown how important it is to have a solid foundation and a long-term vision when facing unexpected challenges. We have always been aware of the importance of investing in our personnel and caring for their well-being. Our expert team is our greatest asset and the key to our success," Stenwall says.
ALMACO has been praised by customers for flexibility, responsiveness and innovation. Stenwall adds, "A longtime customer once told me, `You perform miracles while others are standing by waiting´, and that's probably the customer quote that I personally cherish the most".
Collaborating with the best in the industry
We have established strong relationships with some of the most prestigious shipyards and owners in the world. We have worked on projects ranging from cruise ships, ferries, megayachts and expedition vessels to offshore rigs, platforms and support vessels.
"We are honored to collaborate with the best in the industry. Our customer focus and our team's dedication are the foundation of ALMACO's success. We always aim to deliver outstanding results that delight and impress our customers," says Vilhelm Roberts, Co-owner and Executive Chairman of the Board of ALMACO Group. Stenwall adds, "One of our most recent achievements was a project delivery for Chantiers de l'Atlantique and MSC Cruises, for which Chantiers awarded us their esteemed Best Supplier Award for the laundry areas. We are very proud and honored to have received the award."
Focus on new innovations, digitalization and sustainability
Looking ahead, ALMACO is committed to staying at the forefront of technology and sustainability in the marine and offshore industries. We are developing digital solutions that enhance the efficiency, performance and safety of our products and services. We are also constantly developing new ways of helping our customers comply with both current and future environmental regulations and serve their customers in the best possible way.
"Good quality and longevity of the equipment have a major impact on sustainability. We design our products to last longer, consume less energy and reduce waste. We believe that sustainability is not only good for the planet, but also good for business," Stenwall concludes.
We would like to thank everyone who has been part of our journey so far and looks forward to celebrating our 25th anniversary with them throughout the year.
Anniversary celebrations around all around the globe
ALMACO arranged parties in close proximity to our biggest offices to celebrate the 25 year milestone together with our customers and partners. Below you can see a photo gallery of the events.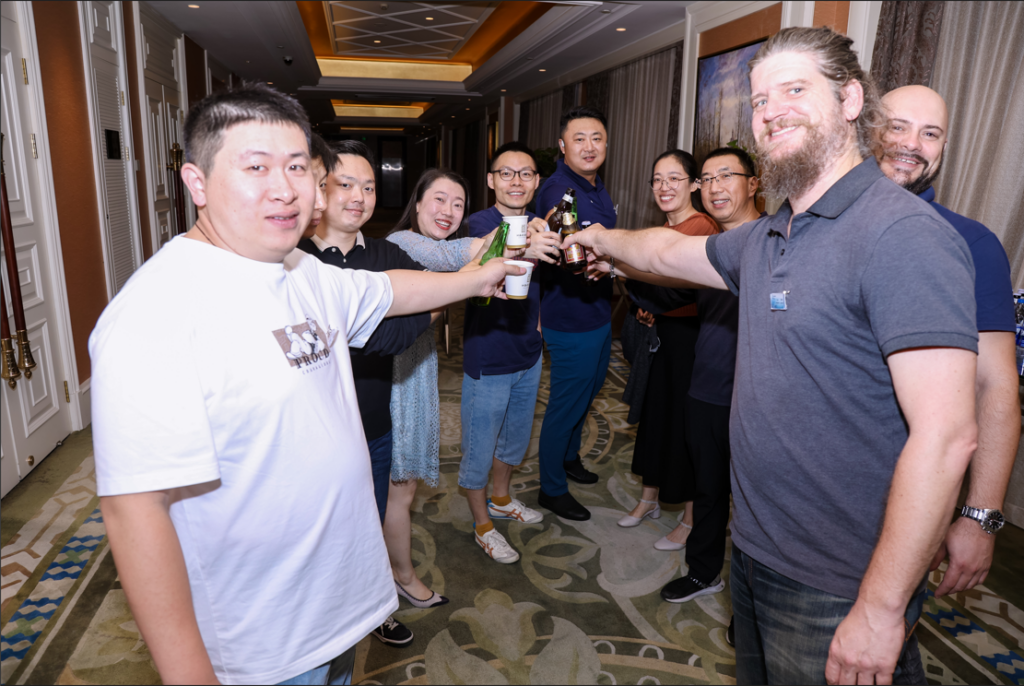 For more information, contact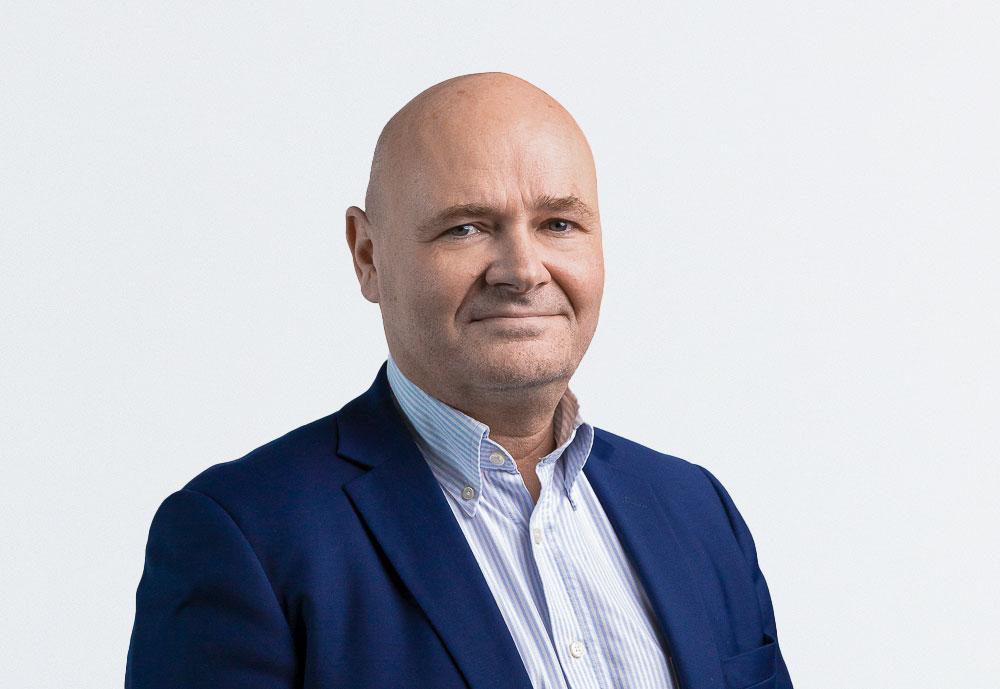 Björn Stenwall
President & CEO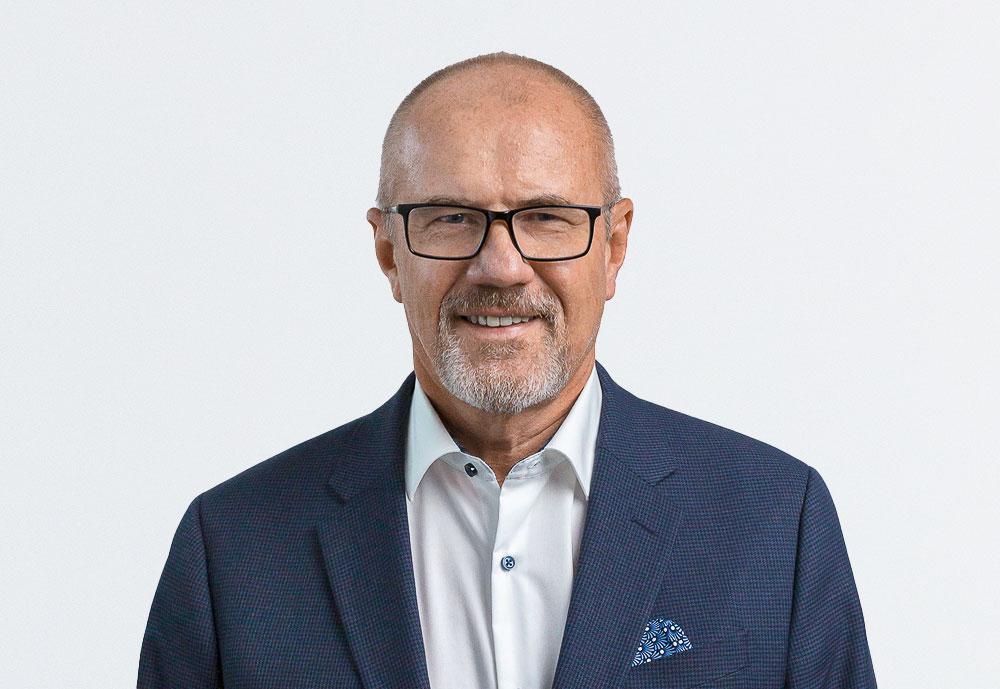 Vilhelm Roberts
Executive Chairman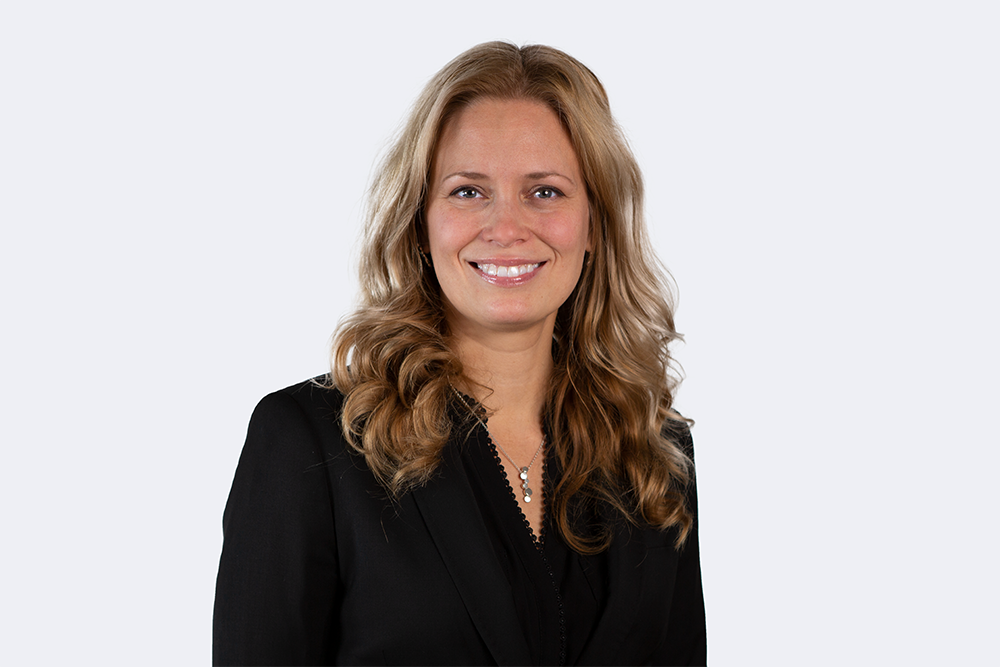 Hanna Långström
Vice President, Marketing
About ALMACO Group
ALMACO Group is a full turnkey provider for Newbuilding, Modernization and Lifecycle services of Accommodation, Catering and Laundry areas for the Marine and Offshore industries. ALMACO builds, refurbishes and serves complete interiors and hotel areas of marine vessels and offshore units including galleys, provision stores, refrigeration machinery, laundries, public spaces, as well as complete living quarters. ALMACO works with owners and builders around the world providing full turnkey solutions comprising design and engineering, project management, construction, spare parts, and maintenance. ALMACO was founded in 1998 and has offices in Brazil, Canada, China, Finland, France, Germany, Italy, Singapore, and the USA. 
READ MORE
Blogs
13.11.2023
Ulf Hedberg shares how ALMACO became the global success story that it is today
ALMACO Group, celebrating its 25th anniversary this year, has come a long way since its inception. In a delightful conversation with "Uffe," Ulf Hedberg, one of the company's founders and co-owners, …
Read more »
Blogs
28.12.2022
New year's greetings from ALMACO's CEO, Björn Stenwall
It's that time of the year when our CEO and President, Björn Stenwall, reflects on the year that has passed and the year that we have in front of us. 2022 was a turbulent year and Björn expects t…
Read more »
Company
24.5.2022
ALMACO Group expands to Canada
Québec, Canada – May 24, 2022 – ALMACO Group, world leader in turnkey solutions for the shipbuilding industry, chooses Québec City to settle its first subsidiary in Canada. ALMACO Group provid…
Read more »