ALMACO delivers catering and laundry areas for LNG RoPax MV Honfleur
---
Posted on December 31, 2021
MV Honfleur, now owned by SIEM Shipping and completed at Fosen Yard in December 2021, has been equipped with catering and laundry solutions installed by ALMACO.
ALMACO provided visual turnkey installation of all catering and laundry areas for MV Honfleur. The work was completed at Fosen Yard in Rissa near Trondheim, Norway. The current owner of the ship is SIEM Shipping.
ALMACO's Vice President of the Life Cycle Service Division, Herve Touzard, states that the project was a success and that the cooperation with the yard, the owner's representative and the owners was very good. He continues, "We did not face any major challenges along the way, despite the ongoing pandemic. The work proceeded according to plan and our client is very satisfied with the end result."
Catering and laundry areas fit for ferry purposes
ALMACO delivered the installation of all galley equipment, tiling, panels, cold rooms, and epoxy floors for over 155 m2 of catering and laundry areas onboard MV Honfleur.
The catering areas delivered by ALMACO consist of the main galley, crew galley, and officer pantry. ALMACO also completed the installation of the provision and garbage stores for the ship.
Ferries seldom cruise for more than a few days. This means the need for laundries for passengers' private items is small. Instead, the laundry areas and systems are developed for handling large volumes of bed linen, towels, and tablecloths. ALMACO installed and delivered the equipment for the crew and officer laundries.
Honfleur – a two-parted project
MV Honfleur was originally ordered by French Brittany Ferries and built at FSG Shipyard. The order was canceled in 2020 and the ferry was sold to SIEM Shipping, who contracted Fosen Yard in Norway to complete the project with PFJ Maritime acting as a project consultant.
MV Honfleur on charter
LNG-powered Honfleur has a capacity of 1,680 passengers and 130 freight trucks or 550 passenger cars and 64 trucks. The ship weighs 42,400 GT and has a length of 187.4 meters. SIEM Industries says the intention is to sell the vessel or charter it out long-term. MV Honfleur is currently sailing in the North-East Atlantic Ocean under the flag of Cyprus.
Whatever the future destiny of Honfleur may be, we wish her, her crew, and her passengers happy sailing ahead.
For more information, contact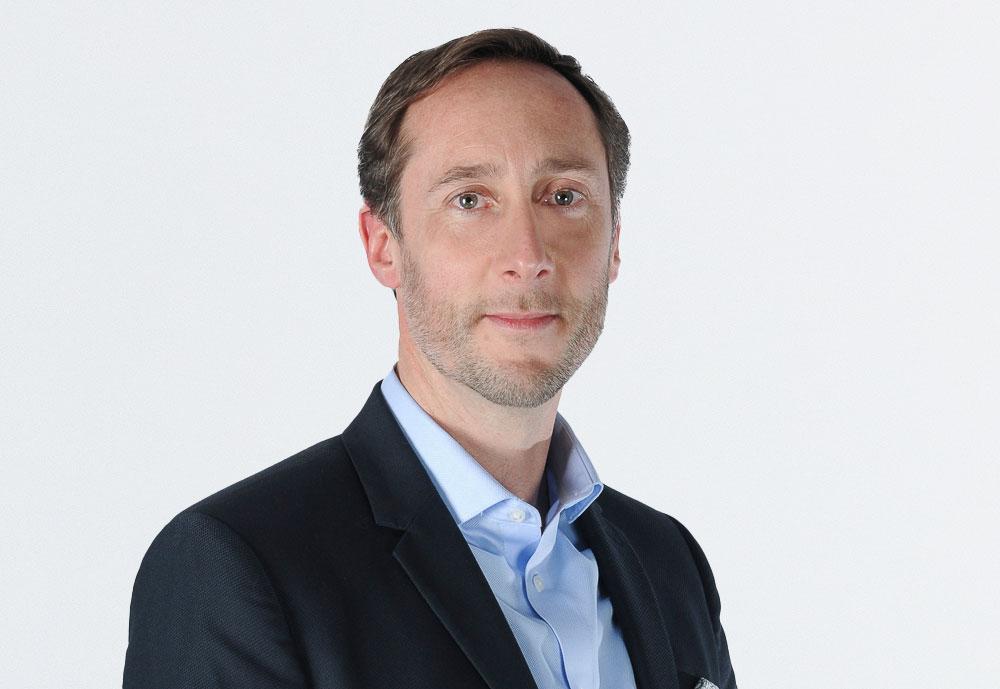 Hervé Touzard
Vice President, Spares Lifecycle Services Division
About SIEM Shipping
SIEM Shipping UK Limited is a company registered and incorporated in England and Wales, which provides services to the following members of the Siem Industries Inc. group: Star Reefers Inc, Siem Car Carriers AS, Siem Bulk Inc, Siem Ship Management Sp. z o.o., Siem Shipowning RoRo and Siem Shipowning Inc. Siem Industries Inc. is a diversified industrial holding company that operates through autonomous affiliates. The company currently holds interests in several industrial areas including the oil and gas services industry and renewable energy sector, ocean transportation of refrigerated cargoes and automobiles, potash mining, and finance.
About Fosen Yard
Originally founded in 1962 and restarted and renamed Fosen Yard in 2015, Fosen Yard has a long history in its region for being a cornerstone of traditional industry. Historically Fosen Yard has produced a long-range of ships for different segments. During the last 20 years, the yard has specialized in RoRo/RoPax, Cruise, and Offshore vessels. The yard offers ship owners a large range of services, providing years of knowledge and experience in creating excellence for ship owners and their charterers and customers.
About PFJ Maritime
PFJ Maritime Consulting Ltd. is a UK-based marine consultancy. Formed by a team of marine professionals with a combined experience of over 100 years in the shipping industry, PFJ Maritime offers unique support for ship design, construction, and operations.
READ MORE
News
16.5.2023
ALMACO Group Renews Exclusive Distribution Agreement with HYDROPROCESS for ChefCut Cutting Machines
ALMACO Group is pleased to announce the renewal of its exclusive distribution agreement with HYDROPROCESS for ChefCut cutting machines for the onboard catering areas. The agreement has been renewed f…
Read more »
News
8.5.2023
ALMACO's refrigeration machinery delivered to cruise ship built at MEYER WERFT
MEYER WERFT delivered the first cruise ship of a series, in which ALMACO's scope of work consisted of the delivery and commissioning of the refrigeration machinery onboard. The cruise ship equ…
Read more »
News
25.4.2023
ALMACO and OiL Chef announce exclusive distribution agreement for deep fryer solution
OiL Chef, the innovation award winning supplier of premium culinary eco-friendly deep frying technology, and ALMACO have signed an exclusive distribution agreement for the marine and offshore sectors…
Read more »