ALMACO awarded at Chantiers de L'Atlantique Supplier Symposium
---
ALMACO is pleased to announce its recent recognition and award at the Supplier Symposium hosted by Chantiers de l'Atlantique. The event, held onboard Euribia theater (V34), brought together major suppliers to celebrate great innovations, and well performed projects.
The award is a recognition of ALMACO's expertise and reliability
Frédéric Vasseur, President of Catering Systems at ALMACO, expressed gratitude and excitement about the award, stating, "We are honored to receive this recognition at Chantiers de l'Atlantique's Supplier Symposium. It showcases the dedication and hard work of our team in delivering innovative solutions to the market. We are particularly grateful for the opportunity to supply the laundry areas, as this marked our first significant laundry delivery project in ALMACO's history. We would like to extend our sincere appreciation to Girbau, our laundry equipment supplier, for their valuable collaboration and support throughout this endeavor. We are proud to be a part of Chantiers de l'Atlantique's long-term partner network and look forward to further collaborations in the future."
A team effort that we are proud of
Björn Stenwall, CEO of ALMACO, also shared his perspective on the award, stating, "Our team has consistently demonstrated commitment to excellence and innovation in our projects. The project team's contributions to the MSC World Europa (W34) Laundry project were outstanding, introducing new technologies that enhance efficiency and quality. We are very proud of their achievements and grateful for this prestigious award as a token of their well performed work."
Building a strong partnership for the future
The award not only reflects ALMACO's success but also signifies the collaborative efforts and strong relationship between ALMACO and Chantiers de l'Atlantique. It reinforces ALMACO's position as a trusted turnkey supplier and showcases the company's ability to deliver exceptional solutions.
As we celebrate this milestone, ALMACO remains committed to fostering a long-term partnership with Chantiers de l'Atlantique, consistently striving for excellence and continuing to bring innovative technologies and solutions to the market.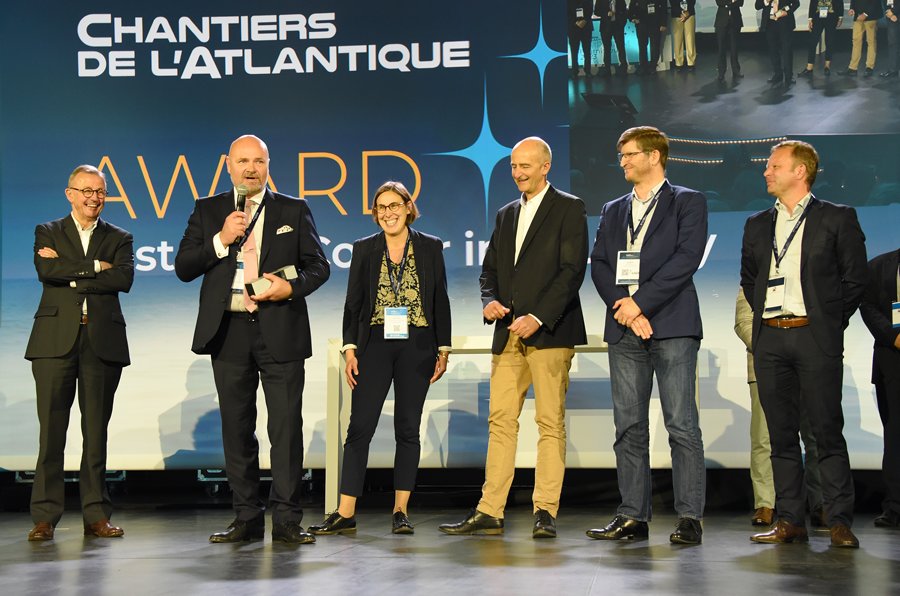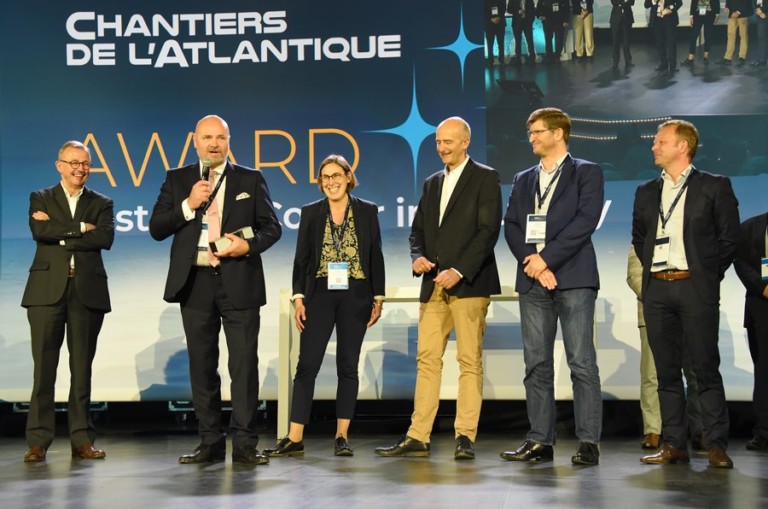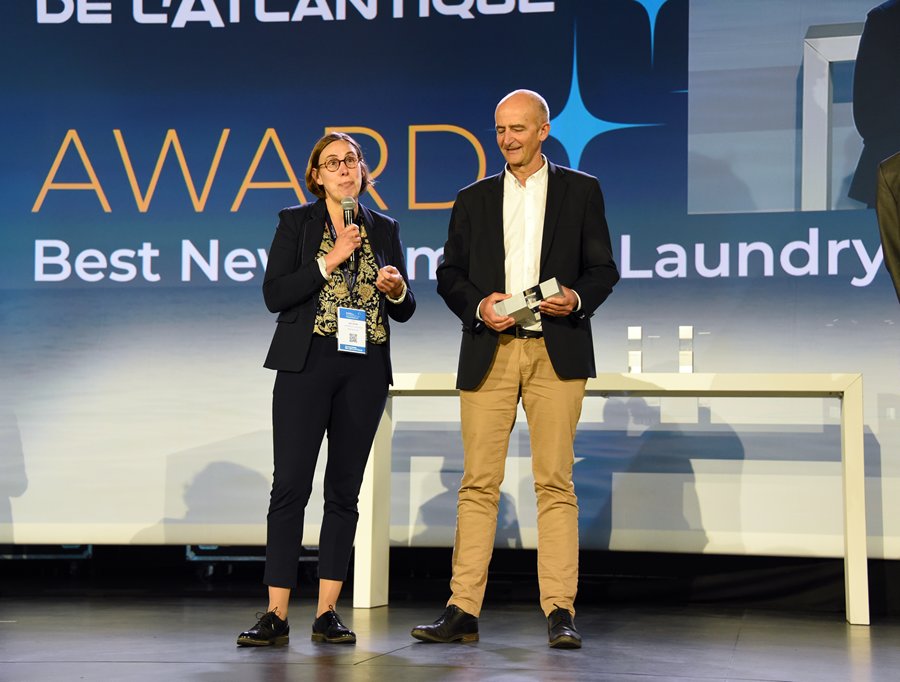 Photos by @Biger/Chantiers de l'Atlantique
For more information, contact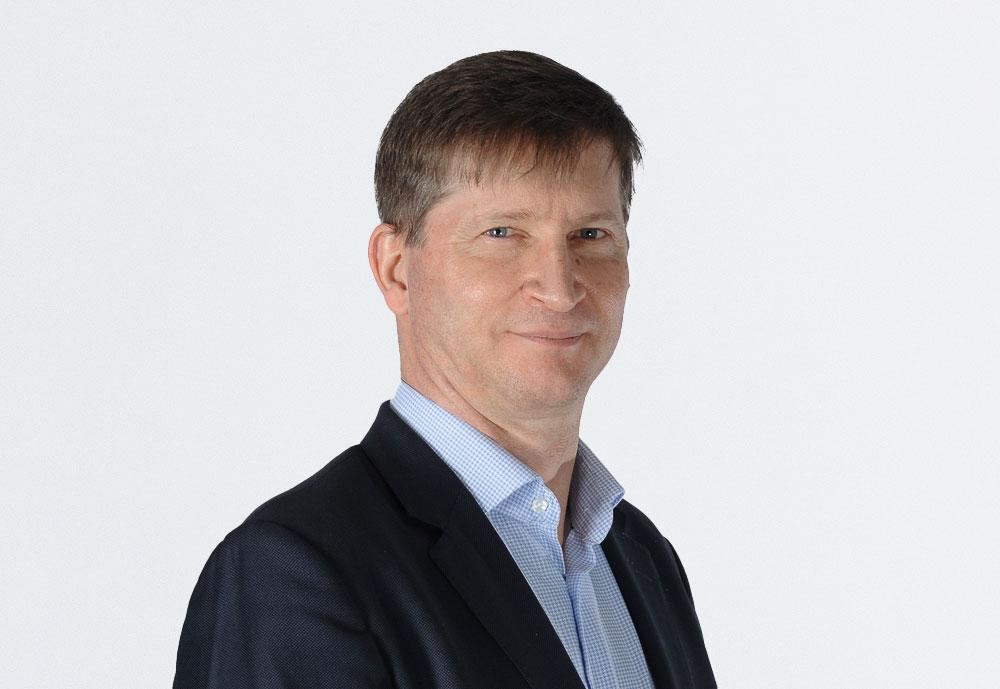 Frederic Vasseur
President, Catering Division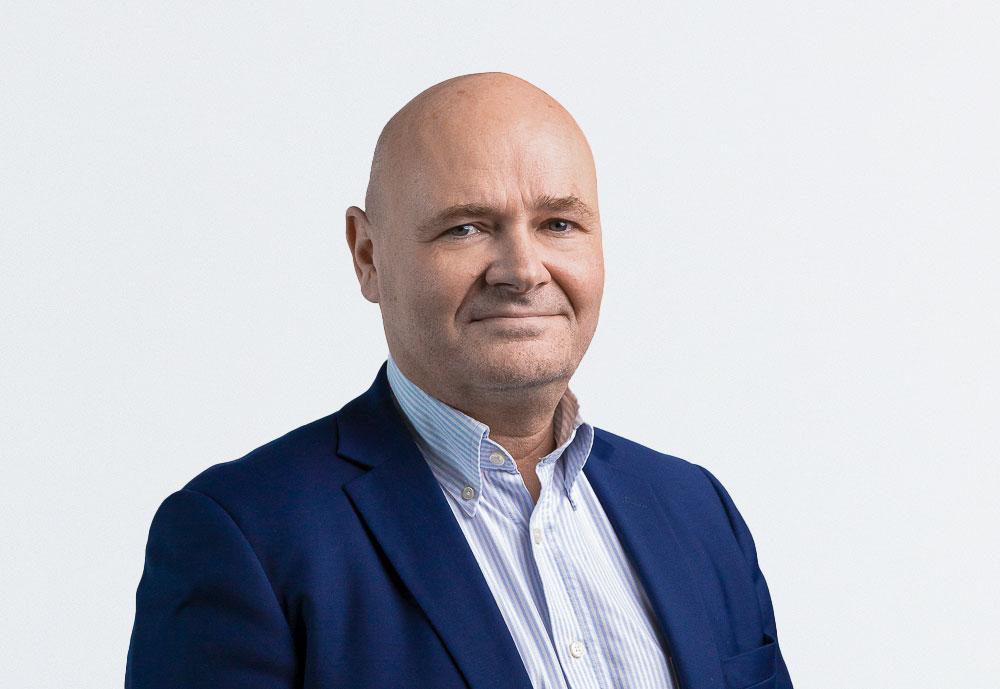 Björn Stenwall
President & CEO, President (acting), Accommodation Division
About Chantiers De l'Atlantique
Thanks to the expertise of its teams and its network of subcontractors, associated with its first-rate industrial facilities, Chantiers de l'Atlantique is a key leader in the fields of design, integration, testing and turnkey delivery of cruise ships, naval vessels, electrical substations for offshore wind farms and services to the fleets. The company is at the core of the challenges of tomorrow, designing and building today ships whose environmental performance exceeds the most drastic standards, as well as equipment for offshore wind power that make it a major player in the energy transition.
About MSC Cruises
MSC Cruises is the world's third-largest cruise brand as well as the leader in Europe, South America, the Gulf region, and Southern Africa with more market share in addition to deployed capacity than any other player. It is also the fastest-growing global cruise brand with a strong presence in the Caribbean, North America, and the Far East markets.
Headquartered in Geneva, Switzerland, MSC Cruises one of the two brands that sit within the Cruises Division of MSC Group, the leading privately held Swiss-based shipping and logistics conglomerate with over 300 years of maritime heritage. MSC Cruises – the contemporary brand – has a modern fleet of 21 vessels combined with a sizeable future global investment portfolio of new vessels. The fleet is projected to grow to 23 cruise ships by 2025 with options for six vessel orders in place through 2030.
About GIRBAU
GIRBAU is a multinational corporation that has cemented its position as one of the global leading groups in the manufacture of innovative solutions for the world of laundry, based on an industrial product and on a global market. Girbau's goal is to create maximum value for its customers, supporting them in their professional growth and adapting to the territories where it works.
The GIRBAU community supplies simple, dependable solutions that offer its clients profitability and innovation.
READ MORE
Case studies
31.10.2022
ALMACO delivers laundry and catering areas for MSC World Europa
The project on MSC World Europa represents an important milestone for ALMACO as it is the first laundry delivery and the biggest catering area delivery in the history of the company. The work took pl…
Read more »
News
31.12.2021
ALMACO delivers catering and laundry areas for LNG RoPax MV Honfleur
MV Honfleur, now owned by SIEM Shipping and completed at Fosen Yard in December 2021, has been equipped with catering and laundry solutions installed by ALMACO. ALMACO provided visual turnkey in…
Read more »
Blogs
9.9.2021
Making Laundry Sustainable – Interview with Roser Zapata
Roser Zapata is a well-known Laundry Business Expert at ALMACO's partner GIRBAU, a world-leading laundry solution provider. In this interview, she answers important questions about how the marine i…
Read more »