New year greetings from ALMACO's CEO Björn Stenwall
---
Posted on December 28, 2021
Björn Stenwall, CEO and President of ALMACO Group, shares his thoughts on the year that has passed and lets us in on what's in store for ALMACO in 2022.
Message by Björn Stenwall, CEO and President at ALMACO Group.
As we say goodbye to 2021 and welcome 2022, I would like to thank our customers, employees, partners, sub-contractors, and suppliers for pulling together and working extra hard as a business community this past year. It has been fantastic to see us all adapt and reinvent ourselves to reflect the market changes, despite the many challenges and setbacks that we have faced. I dare to say that many of our processes, products and ways of working are becoming even smarter and more efficient than before the pandemic. As they say, "necessity is the mother of invention". Let's hold on to that thought as we enter 2022 and keep up the spirit of improvement and agile adaption next year as well.
2021 – a year of project completion
2021 was a year of agility, flexibility, and adaption for the whole industry. The business climate was less dramatic than in 2020, but still filled with uncertainty and cautiousness. The newbuild and modernization markets didn't see many new projects, especially in the beginning, but now towards the end we are starting to see some signs of a shift to the better.
The slow market situation has affected ALMACO just as it most certainly has affected all companies in our industry. But all things considered, ALMACO has had a good year 2021. Thanks to the big orderbook that we had built up already before the pandemic, 2021 turned out to be a year of delivering many successful projects to our customers.
In February 2021, we completed a project for MSC Virtuosa at Chantiers de l'Atlantique. We delivered more than 2400 m2 of cold and freezer rooms as well as 92 waiter stations for the restaurants and cafeterias.
Crystal Endeavor was completed in July 2021. ALMACO's scope of delivery consisted of all crew areas and some of the state-of-the-art public areas, where the guests prepare themselves for the expeditions that the vessel offers. The construction of the vessel took place in Stralsund at MV WERFTEN shipyard.
The latest addition to Royal Caribbean's fleet, the magnificent Odyssey of the Seas, was completed at Meyer Werft on March 31st, 2021. ALMACO delivered more than 2000 m2 of provision stores, building on a proud tradition that began in 2001 with the Radiance of the Seas.
In December 2021, SH Minerva, the first ship of the "Vega series" for Swan Hellenic, was completed at Helsinki Shipyard and has now set out on its maiden voyage. ALMACO delivered all the crew and passenger cabins as well as crew public areas.
Costa Toscana, built at Meyer Turku shipyard and completed in December 2021, has just set sails for Southern Europe, and later Brazil. ALMACO delivered all galley, pantry and bar equipment and counters for the ship. The galleys are also equipped with ALMACO's state-of-the-art Lifecycle service solution for easy maintenance and monitoring.
ALMACO has had a big team working on a confidential offshore living quarter project for the last couple of years. Our part of the project was successfully completed in the end of 2021.
One of our modernization projects during 2021 was onboard MV Honfleur of SIEM Shipping. The scope of work was visual turnkey delivery of catering areas and galley equipment on deck 2, 8 and 11.   
Viking Glory, the newest addition to Viking Line's fleet, has just been delivered to the owner. ALMACO's scope of works included all cabins, manufactured in the temporary cabin factory located in the Xiamen shipyard, as well as turnkey delivery and installation of provisions stores and equipment for the galleys and pantries.
Hull 709 will soon be equipped with ALMACO's provision stores and Fast Thawing Chambers at Meyer Werft in Papenburg, Germany.
We also received some new orders, most of which are still confidential, but I am allowed to mention a few of them. In March 2021, Chantiers de L'Atlantique awarded ALMACO the contract to deliver provision plant refrigeration machinery to Royal Caribbean Cruise Line's vessels, starting with Oasis class vessel #6. The project includes engineering, supply, and commissioning. Chantiers de l'Atlantique placed an order for galleys, provision stores and refrigeration machinery for a new series of ships and ALMACO has been contracted to deliver engineering, supply, and commissioning of Refrigeration Plant to two vessels plus two options to be built at Fincantieri Monfalcone.
What does 2022 have in store for ALMACO?
Next year, we will also continue to streamline our way of working to increase our agility and improve our value. We want to ensure our customers are happy throughout the lifecycle, meaning the entire existence of the ship. We have already started implementing our new concept in a few customer projects. And there is more to come, but that's all I can say about that topic at this stage. So, stay tuned.
We announced our entry into new marine segments already in 2021. Further steps will be taken in 2022 to deepen our commitment and sharpen our offering for these new customers.
For ALMACO 2022, just like 2021, will be a year of delivering many projects. It's time to continue with the second and third vessels of the "Vega series" of Swan Hellenic at Helsinki Shipyard. As for the first vessel, ALMACO will deliver all cabins as well as crew public areas.
For Hull L34, which will be built at Chantiers de L'Atlantique, ALMACO will provide a complete visual turnkey delivery of provision stores including design, engineering, and installation. The scope of works also includes supply of refrigeration machinery.
At Meyer Werft the construction of Hull 705 will be completed during 2022. ALMACO is supplying refrigeration machinery solutions for the ship.
Norwegian Cruise Lines' Leonardo NB 6298 will be built at Fincantieri during 2022. ALMACO will deliver engineering, supply and commissioning of the refrigeration plant including brine chillers, DX units, control, and monitoring system, as well as air coolers.
The vessel S716 to be built at Meyer Werft will be equipped with ALMACO's provision stores.
MSC Europa, World-class vessel W34, is already under construction at Chantiers de L'Atlantique and will be completed during 2022. ALMACO is delivering galley equipment, provision stores and laundry solutions for this project.
During 2022, ALMACO will deliver refrigerating plant, ice rink cooling, and commissioning to the NB1400 of Royal Caribbean, which will be built at Meyer Turku.
By now, we have grown somewhat accustomed to social distancing, innovative communication technology as well as socializing and collaborating "outside the box". Still, our appreciation for real-life interactions has never been greater and we all hope the world will be open for more exhibitions, events, and meetings in 2022 so that we can see each other in person. ALMACO plans to have a very active real-life presence in 2022, so we'll probably see you around. Until then, I want to take this opportunity to wish you the very best for the year 2022.
Best regards,
Björn Stenwall
For more information, contact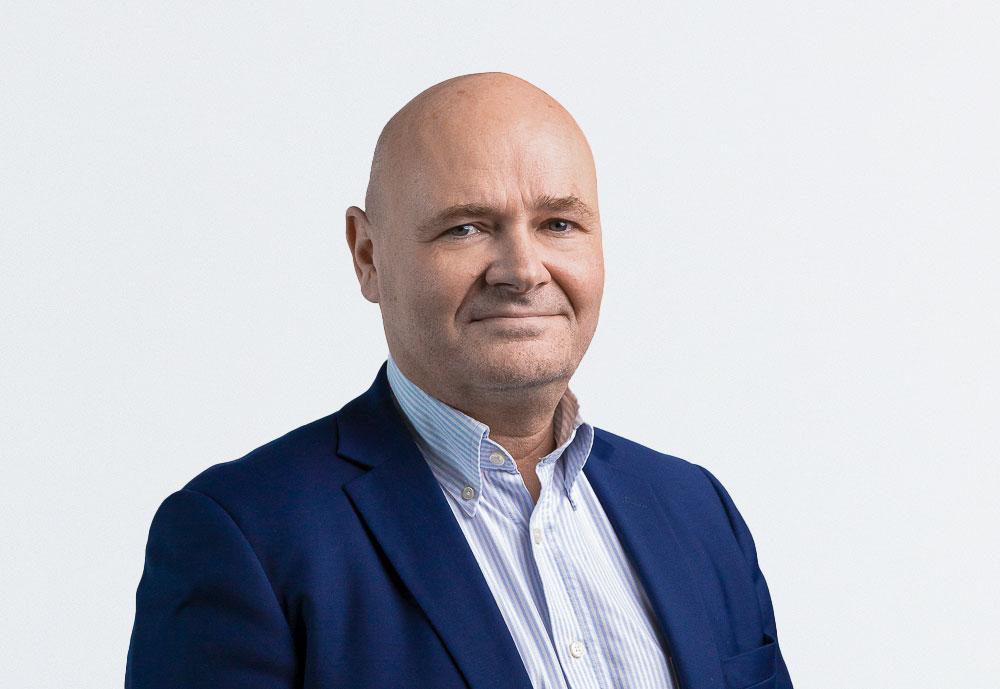 Björn Stenwall
President & CEO, President (acting), Accommodation Division
first.lastname@almaco.cc
READ MORE
History
6.6.2023
ALMACO awarded at Chantiers de L'Atlantique Supplier Symposium
ALMACO is pleased to announce its recent recognition and award at the Supplier Symposium hosted by Chantiers de l'Atlantique. The event, held onboard Euribia theater (V34), brought together major s…
Read more »
News
29.5.2023
ALMACO delivers cabin adaptation project for Safe Zephyrus
In February 2023, ALMACO delivered 40 transformed 3-person standard cabins to Prosafe Rigs, Safe Zephyrus. The successful project took place during sailing between the UK, Las Palmas and Brazil. In…
Read more »
Blogs
29.5.2023
Safe and Comfortable Living Spaces for Offshore Workers
At ALMACO Group, we are world-leading experts in superstructures, living quarters, and modular cabins for offshore facilities, such as drill rigs, drill ships, production platforms and offshore servi…
Read more »